Seinfeld: 15 Behind-The-Scenes Facts And Recent Revelations
Welcome, reader, to this strange tale of strange facts. I enjoy this list of interesting facts as much as any other person, but I feel that a great many people don't fully understand the significance of some of the odd things in this list. Many people consider the Seinfeld facts in this list to be insignificant and even laughable, but I beg of you to read them and find out just how ridiculous the Seinfeld facts in this list really are. I have written this list to make the reader realize that these facts aren't funny at all, and if you laugh at these facts, I'll simply ask you to reflect upon the fact that you laughed at something you should have considered profoundly. I'd like to start off by saying that I am a very curious person, and I find Seinfeld fascinating. I enjoy this list because I have found that it is one of the few ways I can truly show my curiosity, and it is one of the few ways I can truly be entertaining.
The Huge Money Jerry Turned Down For Season 10
The Episode That Almost Got The Show Canned
Jason Alexander and Jerry Weren't Close During The Show's Run
How Much Cast Members Make In Reruns
Jason Alexander's Reaction To George Being Named Most Immoral Character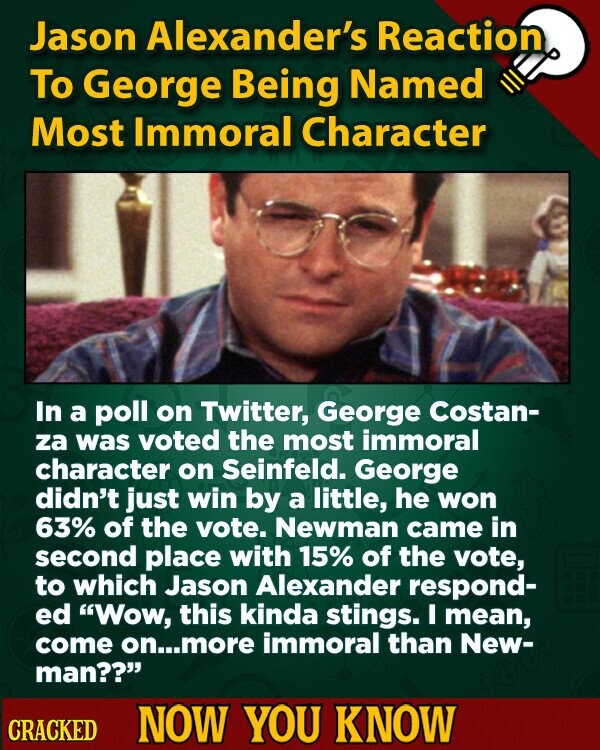 Buck Showalter Still Loses Money On His Seinfeld Cameo
Tom Hanks Asked Permission To Reference Jerry
Dark Theory Posits Kramer Was Always Secretly Married
Could Jerry's Hallway Exist?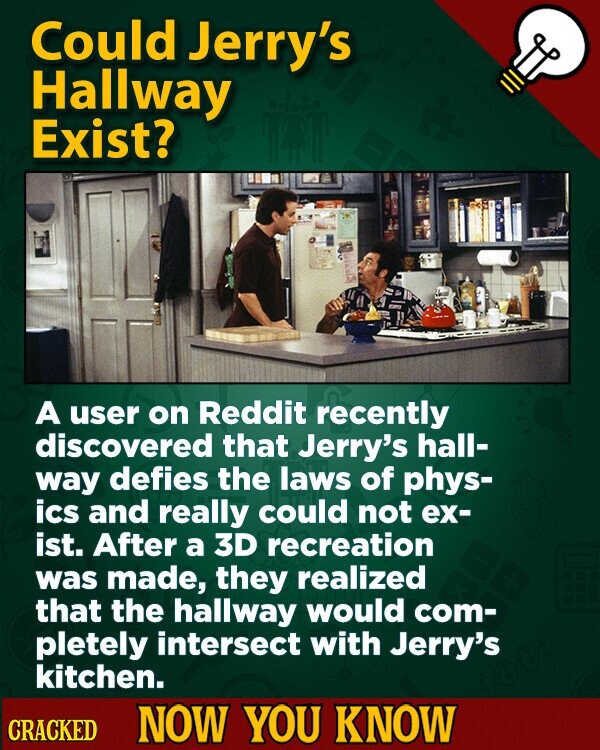 Why Frank Costanza Was Recast After Season 4
Jason Alexander Tried To Get Carol Leifer To Break
Philly Customs Officials Reference Seinfeld Joke Upon Finding Molly In Soup Cans
Lorelei From Gilmore Girls Was On Seinfeld
Paul Shaffer Was Offered The Role Of George
George Is Learning The Bass