20 Thrilling Facts That Really Pondered Our Orbs
The world is filled with amazing things. It's a great place for an imaginative mind to enjoy this list of interesting facts, in order to entertain our brains. I know, I know. Some of the things I've included may sound stupid. I've even included some things that seem like they are made up or invented just so I can include them. However, every one of these facts is true. I've checked them out, and they're all one hundred percent real. So, if you don't want your brain to be entertained by this list of stupendous facts, then you can just go on to another website. I'd rather have my brain entertained, though. If you want to just enjoy this list of interesting facts, then just scroll down. You'll be taken to that list in no more than two seconds, at most, without having to wade through any more of this stupid introduction you're reading right now.
A special marijuana strain was made for Medhan Markle and Prince Harry's wedding.
"The Grinch" nearly broke Jim Carrey.
Sony bought a harddrive with over a thousand unreleased Michael Jackson songs.
Some people celebrated the end of peace with the first World War.
Sagan fought to include Chuck Berry on the Voyager Golden Record.
The Swiss have fallout shelters for every resident.
The Sahara has the longest minefield in the world.
The ocean is saltier than a Melee player.
A "fireproof" building was the deadliest single-building fire in U.S. history.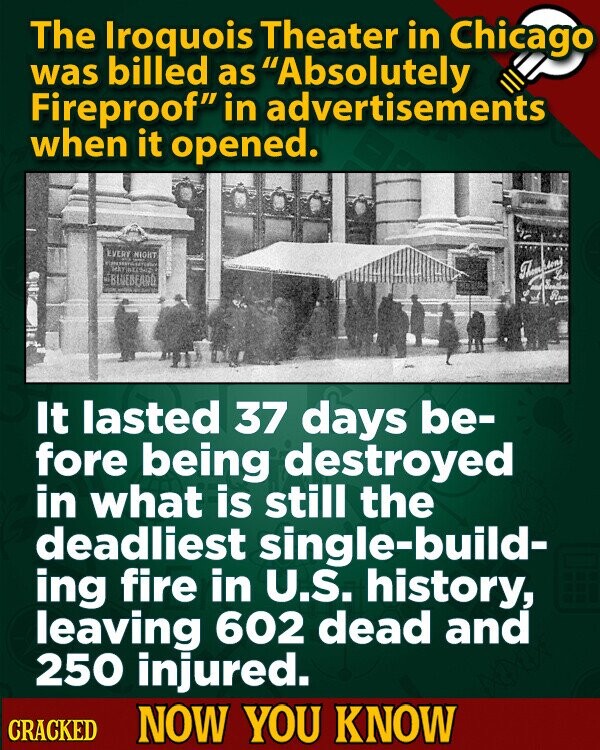 The crapper would not be what it is today without Crapper.
We paid a tax on phone calls for the Spanish-American War until 2006.
A rooster laid an egg, and paid the ultimate price for it.
The government of Free State spent $4 million on their website.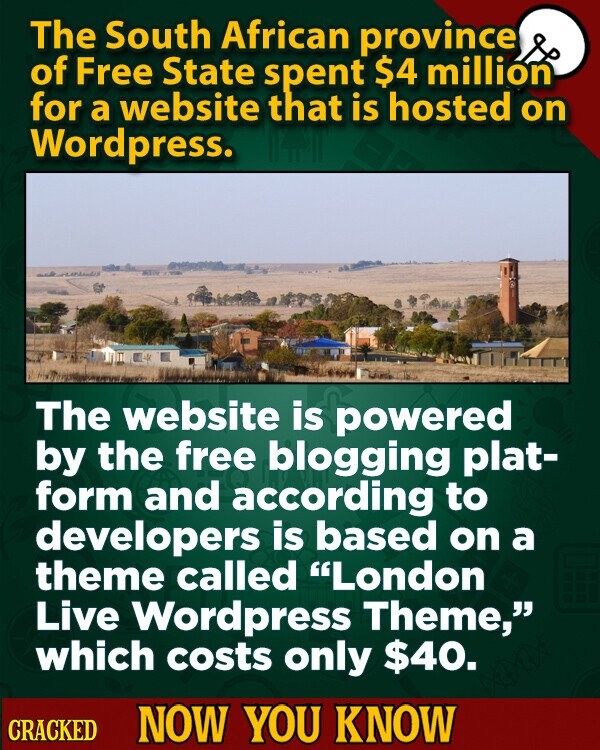 You need to see a psychologist if you fail your driving test three times in Switzerland.
Music is as universally common as personal names.
No one used diamonds to propose before the 1930s.
If an air traffic controller didn't get a break every 2 hours, their performance would suffer.
A laboratory worker intentionally gave himself radiation poisoning.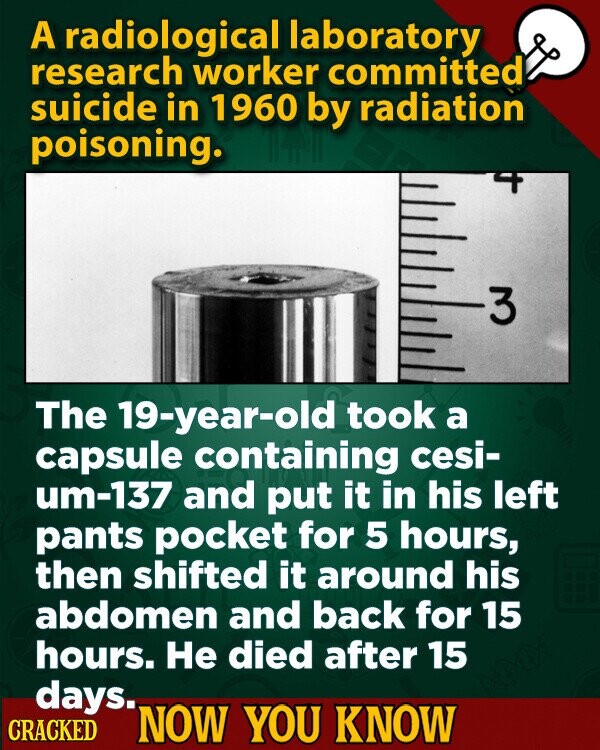 Joey from "Friends" dislocated his shoulder on set.
Cows are having their horns bred out of them.