32 Sharp Shark Facts That Made Us Think Twice About Going to the Beach
It's one of the greatest themes in movie history: A couple trombones, celli, basses, and a tuba paired with a first person camera of a spooky murder fish was nearly all young director Steven Spielberg needed to forever change the way Americans thought of the beach. Movie goers in 1975 were blown away… and that maybe wasn't great news for all of the actual living sharks out there. The reaction would actually prompt the author of the original novel, Peter Benchley, to dedicate the rest of his life to the conservation of the shark population.
Jaws wouldn't be the last movie shark-- there are plenty more on this list-- But it's certainly one of the most important… But even "Bruce" doesn't hold a candle to some of the amazing super powers that actual sharks have been discovered to have. Jumping, crazy resilient skin, and the ability to seemingly survive four mass extinction events?
Below are some of the craziest things about sharks, both real and fictional.
Shark Week
Shark Tale
Stereo Smell
Sharks Aren't That Hungry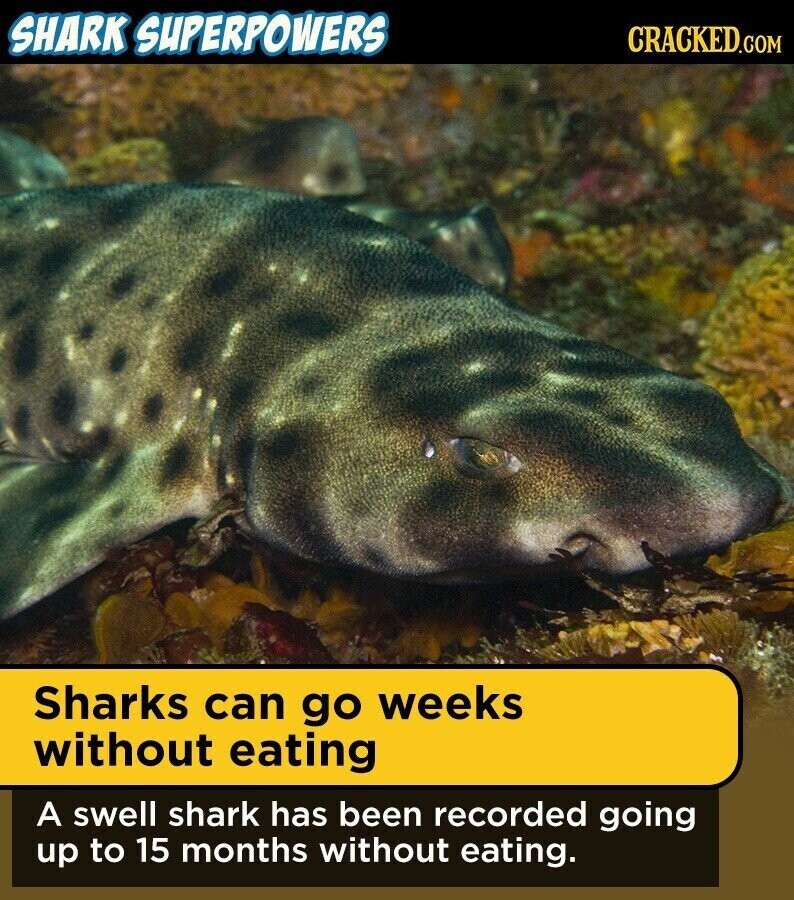 Old Greenland Sharks
Shark Skin is Thick!
20,000 Shark Teeth
Shark Jumping!