25 News Briefs That Really Left Their Mark
So, I enjoy this list of interesting facts because it is the perfect length for a beer or a tall glass of ice-cold water, yet I still manage to get through it in one evening. As soon as I start the second night, I am already two beers into my third, and have started skipping the actual list, which I realize is the wrong way to go about things, and the third night, I am too far into my fifth beer to even remember the title of the list. By the sixth day, I am feeling woozy from dehydration. My mind is swimming in a sea of fog, and it is no longer even remotely possible to read the list with any clarity. I am so out of it that I can't even remember the title, so I start at the top again. The next day I am sober, and the thought of having to start all over is so mortifying that I go straight back to the beer. By the tenth day I am feeling hungover, so I stop reading the list altogether, and go back to the beer.
British tourist, 21, killed by helicopter blade in Greece.
A priest conducted Mass in swim trunks and used an inflatable mattress as an altar.
New Mexico road sign corrected after misspelling 'Albuquerque.'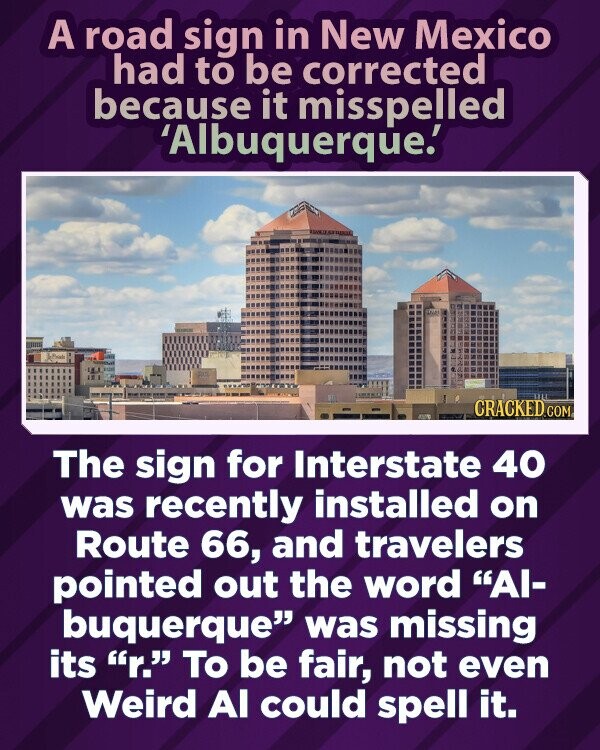 Mother alleges racial discrimination by mascot at Chuck E. Cheese.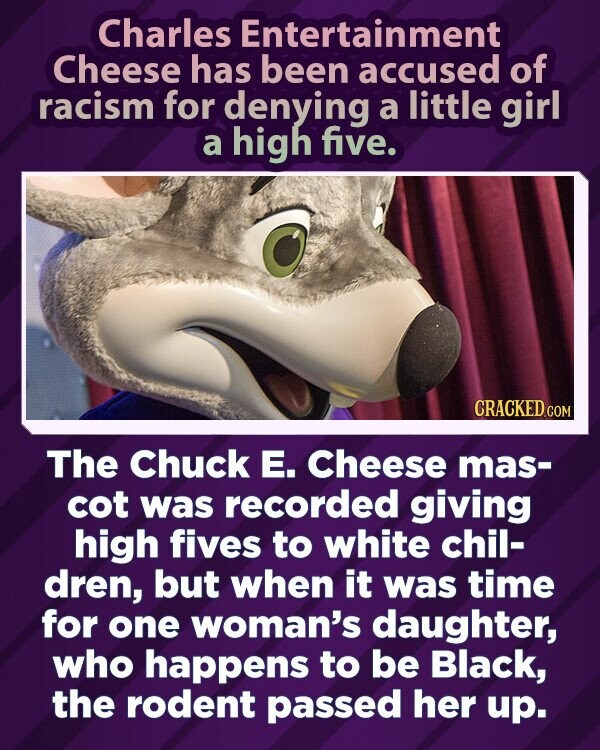 Black bear enters Connecticut home, raids snacks from kitchen.
Chess robot breaks finger of seven-year-old opponent at Moscow Open.
Hershey says it won't be able to meet Halloween demand this year.
Jogger screams for help as otters chase after her at Singapore park.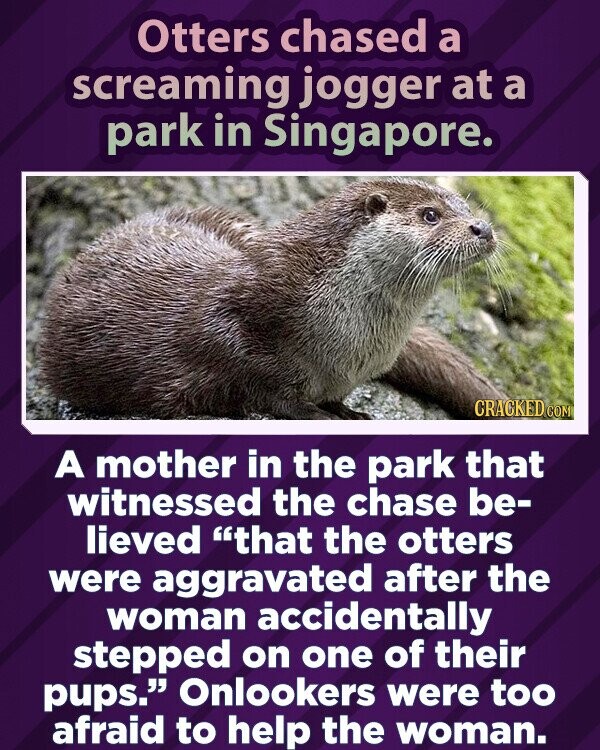 Outrage in Iran after government puts Google on Safe Search for all Iranians.
Prosecutors seek 8 years in prison, $24 million fine after Shakira rejects plea deal.
Florida man uses finger guns to steal Waffle House napkins.
Birthday party identified as source of mysterious sound 'plaguing' Richmond.
Italian thieves return watch to victim after realizing it was fake.
Incorrectly painted lanes on street cause confusion in Hollister, CA.
Woman Finds 18 Scorpions In Her Suitcase After Returning From Vacation In Croatia.
79-year-old torches cars decades after dealership sold him bad Jeep.
Pothole penis painter returns with rubber duck stunt.
Scientists at CERN are not opening a 'portal to hell.'
Ants invade Kindle and even buy books.
PM tells workers to stop wearing ties to save energy.
Veracruz woman gets her last wish: giant penis to adorn her grave.
Tim Hortons offers coffee and doughnut as proposed settlement in class action lawsuit.
Congressman Attends Son's Gay Wedding After Voting Against Gay Marriage.
Wisconsin activist says he committed voter fraud to expose potential voter fraud.
Jim Harbaugh would raise the baby of any Michigan player dealing with unplanned pregnancy.