25 Top Stories For The History Books
A large number of people enjoy this list of interesting facts, though it is probably best enjoyed with a nice beverage at one's side, a cigar in one's mouth, and a couple of very intelligent people in one's company. If you're reading this list and find that you have already read most of it, then I hope that you have found the fact that you have already read most of this list as equally fascinating as the rest of this list. If you are reading this list and have not already read all of it, then you are about to be entertained with a list of facts. You can enjoy this list of interesting facts or you can scoff at the list of interesting facts and go back to what you were doing. If you are a scoffer, then I would like to ask that you consider how you can get the same satisfaction from other things.
NASA: Give Us Back Our Moon Dust and Cockroaches.
Burlington resident creates backyard sex toy display in retaliation of bylaw dispute.
Man who 'feared his wife' refused to tell her he had a water bottle stuck in his anus.
US cruise ships using Canada as a 'toilet bowl' for polluted waste.
Scientists design contraceptives to limit grey squirrels.
Philippines mayor orders government workers to smile – or else.
Hidden Van Gogh self-portrait found behind another painting.
Woman who gave birth in Jamaica stranded after baby refused entry to UK.
Man lit his camper on fire, defaced own garage to appear targeted due to Trump flag.
Local business owner defends controversial sign in LeRoy.
"Chocolate to Die For" ice cream may actually kill you.
Woman spent $600K to be Kim Kardashian, now paying $120K to 'detransition.'
Sri Lankan president resigns by email after fleeing to Singapore.
State calls Pythagoras theorem 'fake news.'
Indiana man claims running on all fours like a dog daily has made him 'crazy ripped.'
US troops in Germany banned from alcohol after scooter incidents.
Albuquerque to place statues of Walter White and Jesse Pinkman.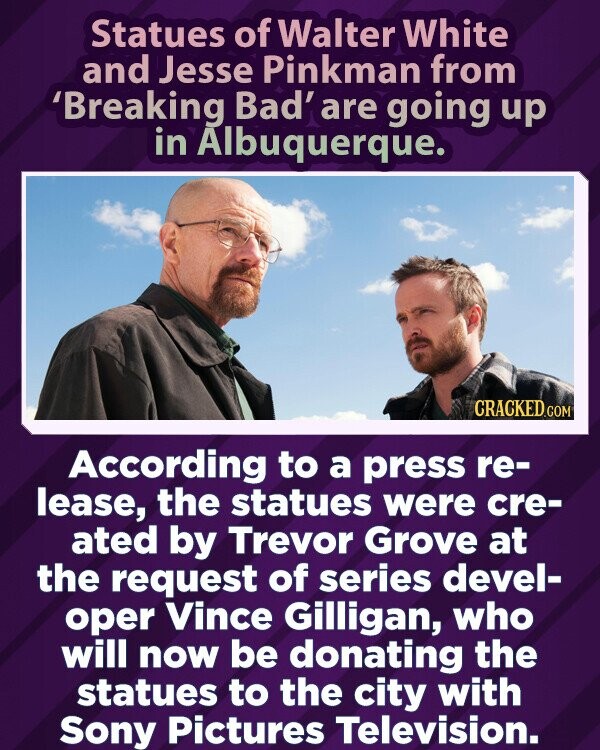 Fox Sports apologizes for superimposing Yankees, Red Sox logos over 9/11 memorial.
Tory MP says 'cowards' taking precautions in heatwave are 'snowflakes.'
Dating ads offering chance to meet 'lonely' Ukrainian women banned for being offensive.
ERCOT CEO says he did not expect it to be as hot as it is.
Matt Gaetz Opposes Active Shooter Alert System That Will "Bombard Your Phone 24 Hours A Day."
BMW Makes Heated Seats an $18/Month Subscription Service – Again.
New study rates Texas as 2nd worst state to live in the country, 5th best for business.
49% Of Japanese Companies Have An "Old Man Who Does Nothing."