20 Delectable Facts That Got Us Hot and Bothered
A very long time ago, in a country far, far away (though we've heard it's not so far), there lived a man. He was very poor. His name was Limerick. He had no wife. His only son was a boy he named Tristram. Tristram had an older sister named Gwendolyn. Gwendolyn was a girl who liked to enjoy this list of interesting facts, which she had put together. Tristram was the black sheep of the family, but that didn't make him any less lovable. It didn't make him less smart. Tristram was one of those people who always seems to know more than the people around him. It was a gift from God. Tristram's father was not at all happy about that. In fact, Limerick hated his son's guts. Tristram was just too smart for his own good. Gwendolyn loved her brother dearly, but she also knew how to be patient with her brother, because Tristram wasn't always the easiest person to get along with. She knew that one day her brother would be a very famous man. Until then, she had her list.
MasterCard and Visa were non-profits until 2006-2007.
Children in Barcelona beat a log stuffed with candy for Christmas.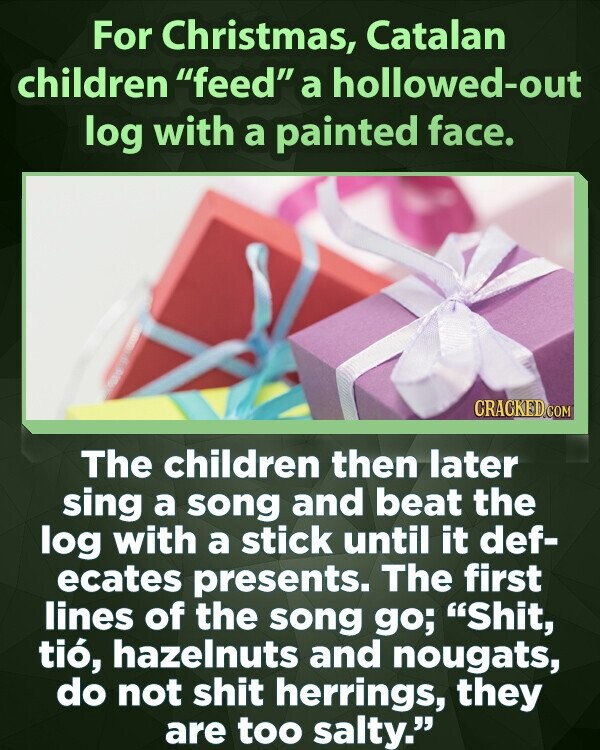 A politician still managed to get votes after killing his opponent.
The Salton Sea was made by accident.
Civil War uniforms are to thank for clothing sizes.
Victims of crime can be reimbursed by the Federal Government.
Gamers really did injure themselves playing Mario Party.
Documents used as toilet paper were retrieved as part of a Cold War intelligence operation.
A VP candidate in 1972 dropped out when his treatment for depression was known.
Most of the Hershey company is owned by a school.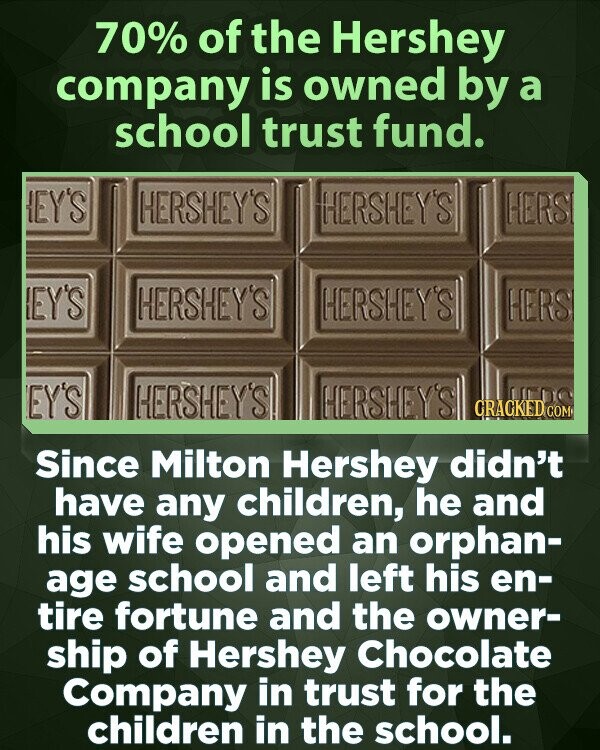 There is physical evidence that man went to the Moon to discredit any claim it was a hoax.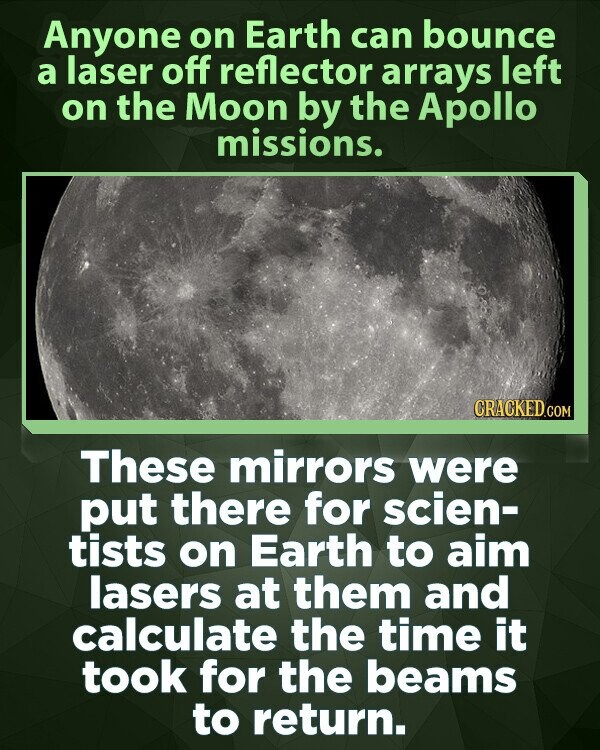 A hitman was hired to kill for some cheese.
The oldest known galaxy can be viewed as it was 13.4 billion years ago.
The Colossus Penguin was over 6 feet tall.
Early humans made shelters from mammoth bones.
A town in Peru holds a fistfight to start the year off fresh.
South Koreans living closest to the North Korea border don't have to pay taxes.
The location of polling places is related to voting habits.
The cotton armor worn by the Incas was almost as hard as metal.
The Mongolian Navy in 2001 had 7 members.