25 News Headlines To Keep Us All Informed
As a young child I enjoyed a list of interesting facts. When I grew up I learned that some of them are not facts at all. And yet, the more I read and study and research and look for answers in books, the more I realize there are even stranger things in this world that I am missing out on. The more I learn, the more I realize how little I know. It is an endless cycle of new information that makes me feel like my mind is never going to be big enough for all the things I want to know. The more I read, the more I realize that there are facts which I can't find in books. I need to see things and do things for myself. I need to travel, see the world, make my own discoveries. This book is a collection of facts that I have found along my journey and hope that it will be as fascinating as the one I first discovered as a child. So enjoy this list of interesting facts, but also enjoy the story of how it got here. And please share your interesting facts and stories in the comments below.
Pregnant Texas woman driving in HOV lane told police her unborn child counted as a passenger.
Bakery threatened with legal action over 'discriminatory' cheese sandwich name.
Right-Wing Truckers' Leader Gets Arrested While Protesting Non-Existent COVID Mandates in D.C.
Methed-Up Poacher Shoots Friend While Coyote Hunting.
"Them's the breaks", Boris Johnson says as he sets out to exit.
Putin's aide threatens to 'claim back' Alaska in response to US sanctions.
An Emirates plane flew for 14 hours with a large hole in its side.
Police looking to identify Puslinch, Ont. man who paved driveway without permission.
Giant Parasite-Carrying, Concrete-Eating Snails Trigger Florida Quarantine.
Casual sex blamed for population drain in Spanish regions.
Mentally ill man believed killing his landlord and eating his heart would end evil in the world.
Morton's condemns abortion rights protesters for disrupting Kavanaugh's freedom to 'eat dinner.'
James Cleverly is third education secretary in two days.
Pringles wants a spider named after it.
Egyptian Authorities arrest organizers of 'Helwan Real Batman Battle.'
Drawing Of A Penis That Can Be Seen From Space Is Gigantic Proof That Humanity Won't Change.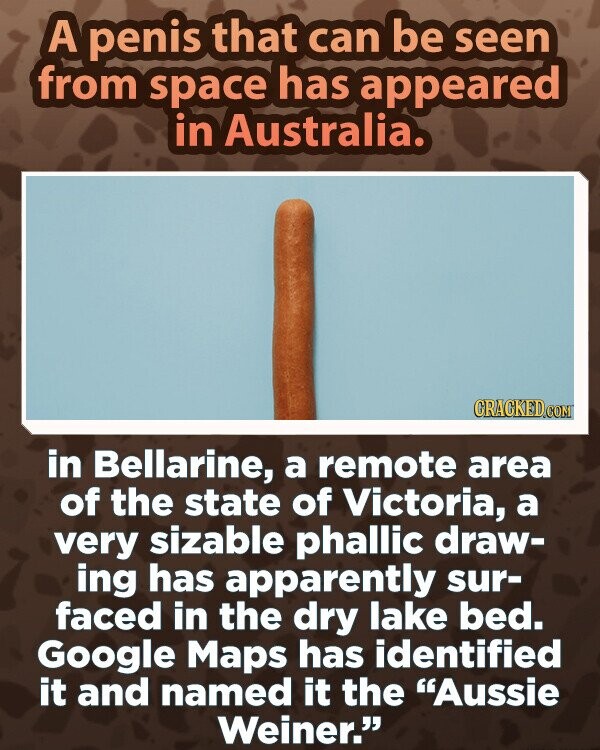 Pest controller called to 'rat infestation' finds single rubber mouse.
A burglar in Thailand stole a hundred mobile phones in his underwear and gave them out to the homeless.
Quentin Tarantino reveals he watches Peppa Pig 'a lot.'
Microplastics in milk and meat from Dutch cows, pigs.
Lifeguard Gets Attacked By Shark While Teaching Shark Safety.
Montreal woman's curly hair searched at airports 3 times since May.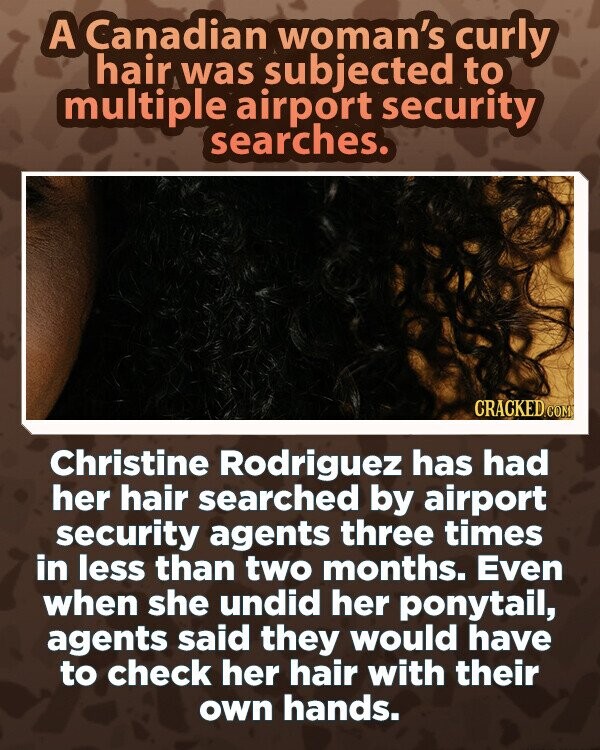 Hong Kong leader John Lee spent $1.1m on election campaign in which he was sole candidate.
Cinemas ban teens in suits after Minions mayhem.
Man doesn't believe that a family died of heat exhaustion, attempts to investigate and almost dies.