20 Mind Blowing Facts That Pied Our Pipers
We enjoy this list of interesting facts because they are interesting, but they're also fun to think about in a completely absurd way, and we do so in an absurdist manner. That is to say, we do so by inventing fictional stories which might have happened as a result of each fact. The stories are entirely fictitious, but the facts are true, and we think it's fun to consider these facts in light of these hypothetical stories. But even though the facts themselves are true, none of the stories is either plausible or probable. The only reason we consider any of them plausible or probable is that we can't conceive of a world in which any of the events described in the stories ever occurred. If you think you can, please write a note and tell us how you managed to do it. If you don't enjoy this list of interesting facts, we understand completely, and we sincerely wish you luck in finding something more enjoyable to read.
Papa John's was sending customers hundreds of late night texts.
A stranded sailor used cats to protect himself from hungry rats.
UFOs are a big area of concern for Air Force officers.
"Osmosis Jones" influence the start of a chicken wing festival in Buffalo.
A commando unit of 12 Norwegian men crippled the Nazi's atomic bomb program.
Snoop Dogg almost rented an entire country for a music video.
A millionaire pranked Sydney with a fake iceberg.
Only 2 in 50,000 Giant Pacific Octopus babies survive.
Veeries can predict the intensity of the hurricane season.
Everything after the nuclear age is contaminated with cesium.
A famous mountain man decapitated the first serial killer.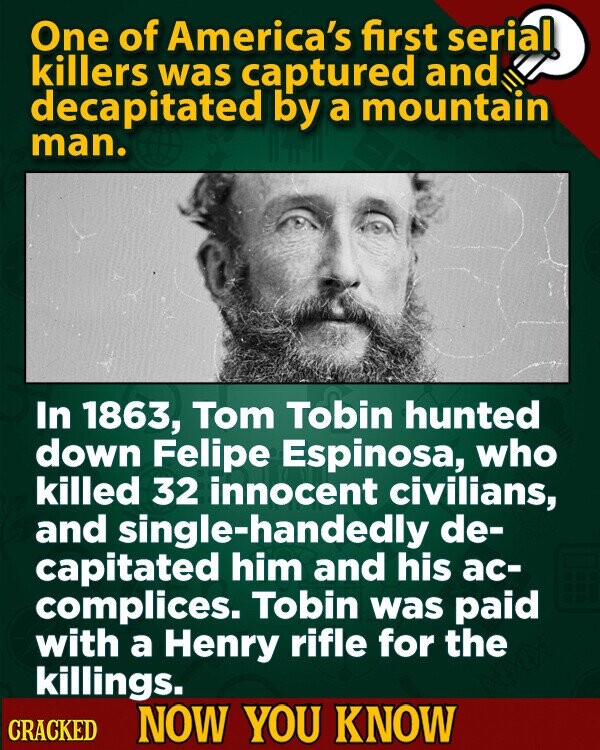 Chaplin received a 12 minute standing ovation when he accepted his honorary Oscar.
The Taliban blew up Buddha statues, revealing another Buddha statue.
There is still a society of hunters and gatherers.
A student was saved when their teacher jumped down a mine shaft after them.
A resort "shanty town" exists in Africa.
Asbestos in baby powder was known for decades.
The world's best checkers player beat a computer.
A 15-year-old kid dying of cancer was taken to a prostitute.
A 155 miles wide minor planet has a ring system.