25 Head-Scratching Headlines From The Latest News Cycle
This is the list of the most absurd things in the world.
This list is a combination of several sources.
These are some of the more absurd facts from all around the world. The reason that I enjoy this list of interesting facts is because they are so bizarre and yet we have all experienced them at some point. I think that is why they are so entertaining. I have heard some people say that they believe in magic or miracles. I also know of people that do not believe in the supernatural.
The point is, there are many things in the world that cannot be explained. Here are some things that we may have experienced, but that still seem absurd. There is a country that does not have a national currency. Instead, they have a bartering system. They use copper coins as money and they also enjoy this list of interesting facts.
Twitter users shared an old list of 10 problems that could halt the march of progress in the early 21st century.
Former police officer arrested outside US Capitol with ammunition, BB gun, fake badge, and body armor.
Man Divorced Wife for Cooking Instant Noodles Every Day .
NYC corrections captain at Rikers dies in Dominican Republic after Brazilian butt lift.
Aladdin can't kill guests in Disneyworld.
Milwaukee man charged for 6 murders; police discover selfie in basement where victims were found.
Sony is left asking itself if it ever truly was "Morbin' time."
'Donkey Kong defense' arises at Bill Cosby trial.
No, Uvalde Shooting Victim's 2 Fathers Were Not Proof of a 'False Flag.'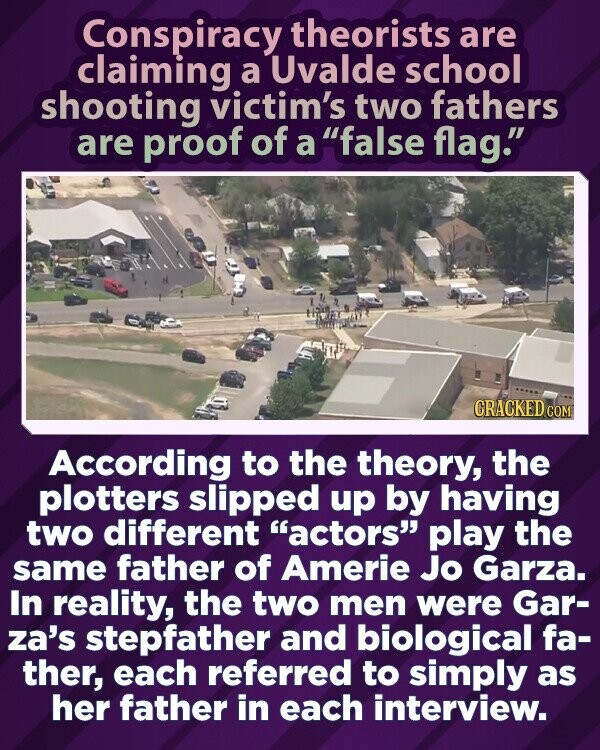 Pennsylvania theme park ride strands riders upside-down.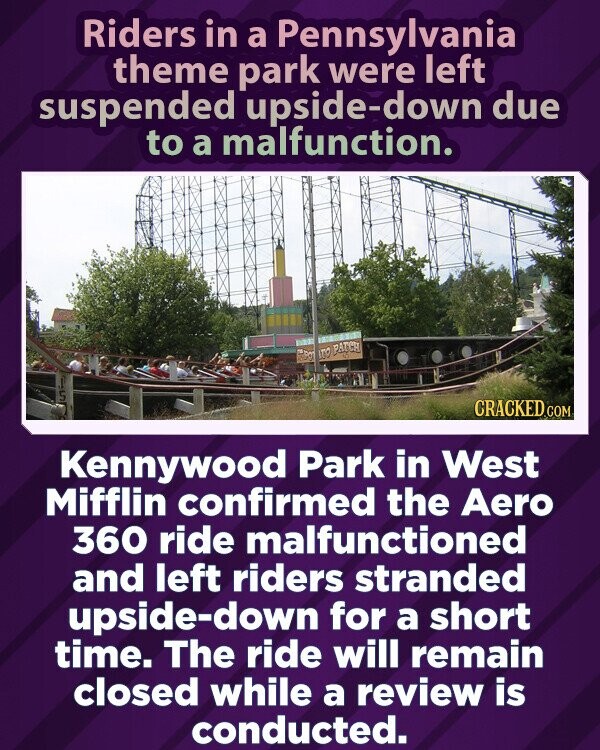 Both Pilots Flew the Airbus A330 While Asleep.
A traveler flew to North Carolina with 23 pounds of cocaine hidden in his wheelchair.
Employees at Sonic Drive-In call police to report python in kitchen.
Scientists accidentally turn gene-edited hamsters into hyper aggressive demons in experiment.
Millions of tons of a strange new chemical were discovered in Earth's atmosphere.
Tickled ink: Virgin Atlantic allows cabin crew to display tattoos.
Someone apparently leaked classified tank schematics to win an online argument.
U.S. tech company proposes Taser-armed drones to stop school shootings.
Mountain lion trapped inside Bay Area high school classroom.
Police: Drunk driver crashes, heads straight to dealership to try to sell damaged car with missing tire.
Himalayan salt wall: Restaurant guests are encouraged to lick the walls while dining.
Bees are legally considered fish in California, judge rules.
Missing Pet Tortoise Found In Attic 30 Years Later – Still Alive And Well.
$5M in ancient art at Dallas Museum of Art destroyed by man "mad at his girl," police say.
Woman approved for affordable housing 29 years after applying.