15 Bizarre Facts That Are A Delight To Behold
There are some things that I enjoy this list of odd facts for. One is that it makes me laugh, and laughing is good for you. Another is that it's always fun to look back on a list you made years ago and think about how many people have had to go back through it in order to figure out what the hell you were talking about. It's also funny that it's taken this long for me to finally publish it. I'm pretty sure the last time I wrote something about this, it was a series of e-mails to my friends, but I can't even remember if I sent it or not. Probably not, since it would have been so long ago. But it's fun to think about anyways. Finally, I just want to say that I really hope I'm not being too presumptuous by calling this a list of "odd facts." If I am, then I hope you'll accept my sincere apologies. But I think it's fair to say that most people would consider some of the following items to be pretty odd.
Buzz Aldrin's mom's name was Moon.
John F. Kennedy waited until he received cigars before putting an embargo on Cuba.
A doctor thought ground up squirrel testicles was the cure to aging.
Sitting Bull was Jumping Badger for a while.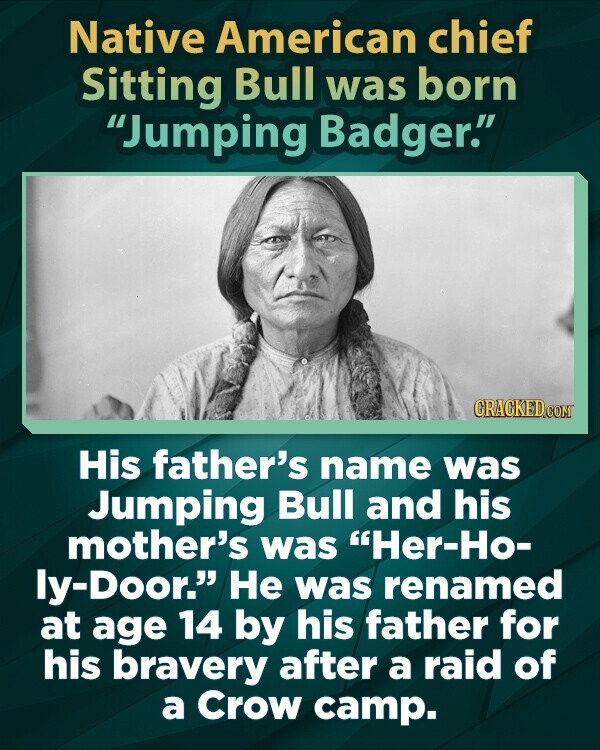 Prison and jail shouldn't be used interchangeably.
A packing company sponsorship of just $500 named Green Bay's football team.
"Sox" was the preferred spelling of "socks" for a time.
Oprah Winfrey really isn't Oprah.
Athens used to punish adulterers by shoving root vegetables up their behinds.
An artist in Japan served his own genitals to dinner guests.
The back row is the safest to be in a plane crash.
There are more slaves in the world now than in America before the Civil War.
Temperature determines the sex of an alligator embryo.
Strom Thurmond completed the longest and most racist filibuster.
Brett Favre threw his first completed pass to himself.