15 Now-You-Know Facts, Free Of Charge
A strange curse overtook an entire kingdom one summer's eve. When the king and queen had gone out to dinner with their children, they were attacked by a dragon. The princess was slain instantly while the prince survived with burns to his arms, neck, chest, back, and legs.
The dragon took off in a fit of rage and the king ran for help two towns away. When the king arrived at the town, he found the town under attack by more dragons and the mayor in a panic, trying to evacuate citizens before the next wave of dragon attacks. But there were just too many people—they simply couldn't move quickly enough.
So, without hesitation, the king grabbed a sword and ran into battle against the dragon swarm, hoping to save as many lives as possible. Despite the odds being so against him in every way conceivable, his heroic heart enabled him to win the day and save the kingdom.
His great victory was recorded in rich detail on a tapestry mounted in his castle's great hall, next to this list of fifteen facts:
Dali didn't want Yoko Ono to use his mustache hair to cast a spell on him.
A Lego brick can support 950 pounds.
A homeless woman lived in a man's closet for almost a year.
A battle cry during the War of 82 was "Remember The Raisin!"
A caterpillar in the Amazon is not up for conversation.
Hitchcock couldn't abide by eggs.
One roller coaster at Disney can help with kidney stones.
What if we kissed under the Worm Moon?
A type of squid has a special swollen eye for looking around at stuff.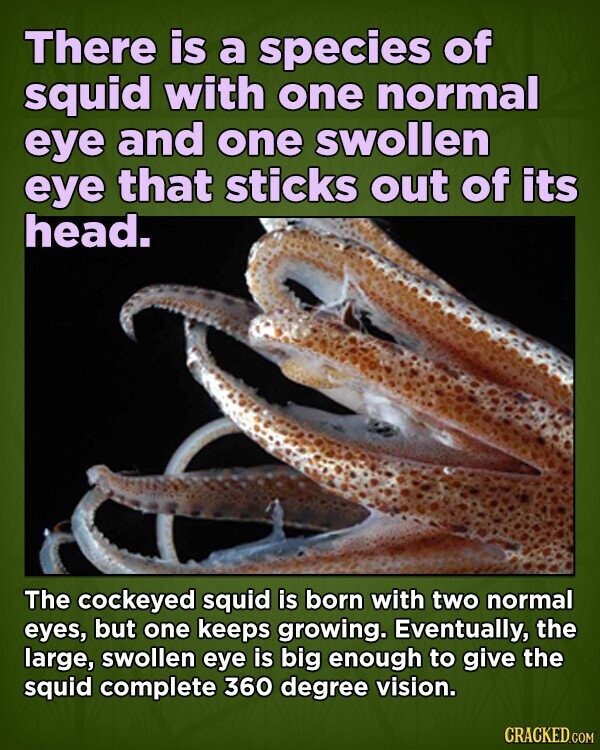 A famous crow keeps stealing knives.
A secret book about contraceptives was printed extra small.
Don't drink dolphin milk, no matter how tempting.
One bad flight made Aretha Franklin too scared to fly ever again.
Some letters of the alphabet were banned in Turkey.
Painkiller overuse can cause more pain.