17 'Spider-Man: No Way Home' Easter Eggs
Spider-Man, Spider-Man, does whatever a spider can, spins a web, any size, fills it up with lots of story stuff from other films, movies, games and television shows.
The finale of the Home trilogy for the MCU Spider-Man is finally here in all its weird, hastily edited, fan service-y glory, and its time for everyone to rewatch it until they get absolutely sick of it and themselves for daring to make them hate one of the more interesting Spider-Men movies out there.
Spider-Man No Way Home has finally arrived on home media. It's finally out on DVD, Blu Ray, Purple, digital, and cave painting so you can finally stare at the what the ravages of time have done to Tobey Maguire, and cry over the loss of Andrew Garfield not wearing spandex anymore. While you're rewatching it for the endless time, keep an eye out for some weird shout outs and homages hidden in the film. Here's a bunch of Easter eggs carefully hidden throughout the film, as if by a drunken mother sober one day a year for the event -- starting with…
Pointing Spider-Man meme
Ditko graffiti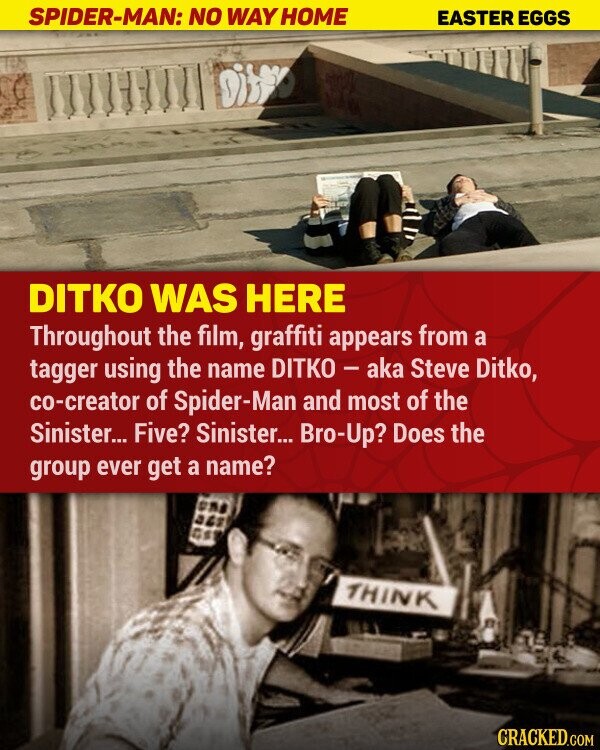 "The power of the sun... in the palm of my hand"
Something of a scientist
Web block