15 Bo Burnham Facts (To Give Us An Inside Look At The Star Of 'Inside')
Many people are familiar with Bo Burnham's pandemic comedy special Inside, but Robert Pickering Burnham (weird) had an impressive career beforehand, even if he seems ashamed of his less-than-perfect roots. The 30-something-year-old got his start when he was only 16, and understandably, he may not want to be reminded of the art he made when he was a teenager. Still, his internet "child comedy prodigy" beginnings helped him to create his anxiety-filled, acclaimed Inside, which comedically captured the chaos of 2020 in a way we hadn't seen in an art form before.
Humble Beginnings
Underage Internet Sensation
Just a Kid with a Platform
Who Needs a Degree?
Making and Setting Records
(Briefly) A TV Star
Not Without Controversy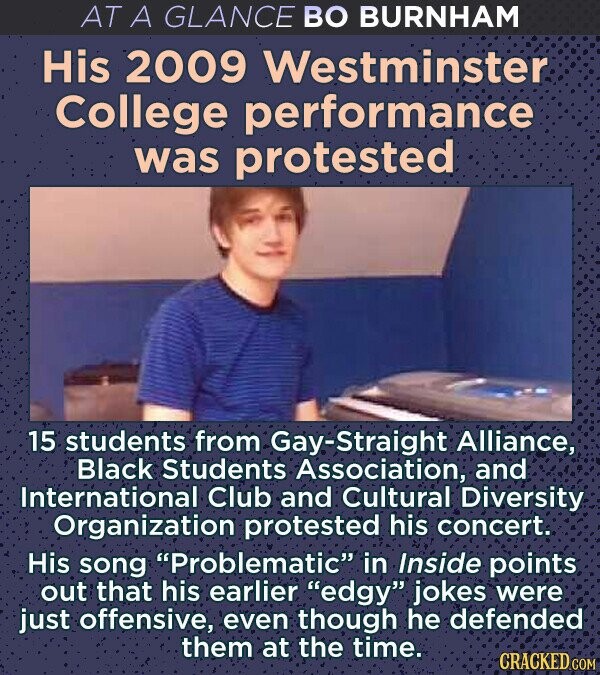 What Do Lupe Fiasco, Fort Minor, and Bo Have in Common?
Going Back to Eighth Grade
He Wrote a Fan Letter to Enya
A Promising Young Man
A Random Assortment of Favorite Films
Long-Time Partner
Emmys but No Grammys
A Sad Cover
Scroll down for the next article