14 Social Media 'Comedy' Tropes That Need To Retire
It's difficult to judge comedy because humor is subjective, and some truly unfunny people manage to reach a level of fame that is embarrassing and slightly enviable. That said, there is content permeating social media that is hella cringe, possibly even sus, and we're here to call it out.
The fact is that almost no comedy ages well. We said ALMOST. The notable exception? Any gag involving a banana peel, a monkey, and or one of those old fashioned soda spray things. Can we bring those back? Bananas used to be the peak of comedy for a reason. Seriously though, outside the realm of physical comedy, a lot of comedic cliches, tropes and tactics could use a breath of fresh air. Yes, yes, we all understand how subverting expectations is funny, but formulas are not. Take my wife (please!), for example. How did the whole 'I have a horrible wife' trend start, anyway?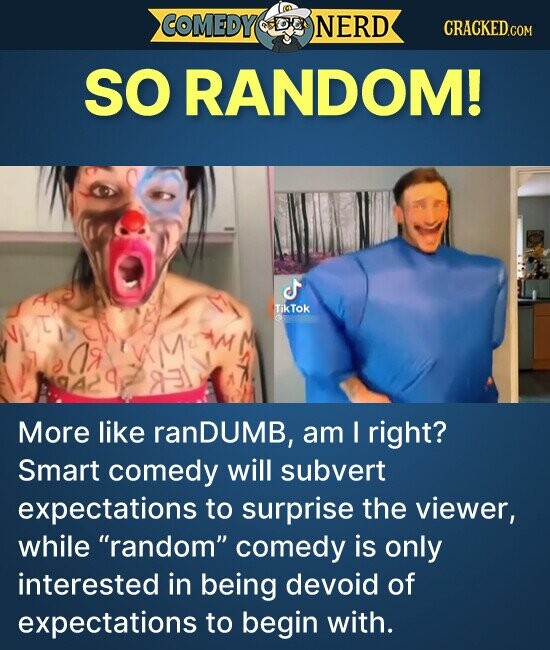 Scroll down for the next article