12 Scientific Findings We Just Learned This Week
Every day, researchers discover new things and challenge the old things they've already discovered. Science is pretty cool like that.
Women Just As Competitive
You Sound Like an Orangutan
New Dinosaur Names to Learn
Cute Wil Planet Discovered
Shark Exfoliators
Something New in Space?
Can We Tell Your Culture From Your Laugh?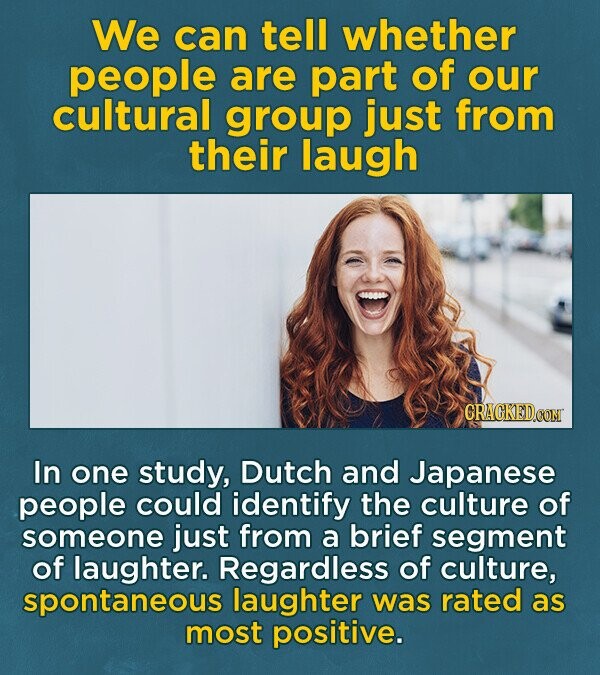 Study Says Video Games Don't Make Kids Violent, Again
Multilingual, Regardless of Fluency
Video Not As Persuasive As You Might Think
Snakes Avoided the Astroid
Dementia and Happiness
Scroll down for the next article