Tell Us Now: 20 Obscure Jobs We Didn't Know Existed
We asked Cracked readers on Facebook, "What's a job you've worked that most people don't even realize exists?" And, wow, we learned a lot about the world through your occupations. A lot of you have had obscure jobs that are fascinating to learn about. Maybe one of the most interesting is the person who worked transcribing music – after all, it's a valuable skill for a musician to have, and doing it for years surely had their skills honed in doing so. The person who literally had to watch paint dry might be the funniest. Or the actual pooper scooper. Obviously, they're not gloriously fun jobs, but… we guess someone had to be doing them?
If you're watching paint dry, do you get to do anything while you're waiting? Like read a book and look up every few minutes? Or are you literally just sitting in front of the wall staring intensely, looking for, uh, whatever it is you look for? Streaks or something?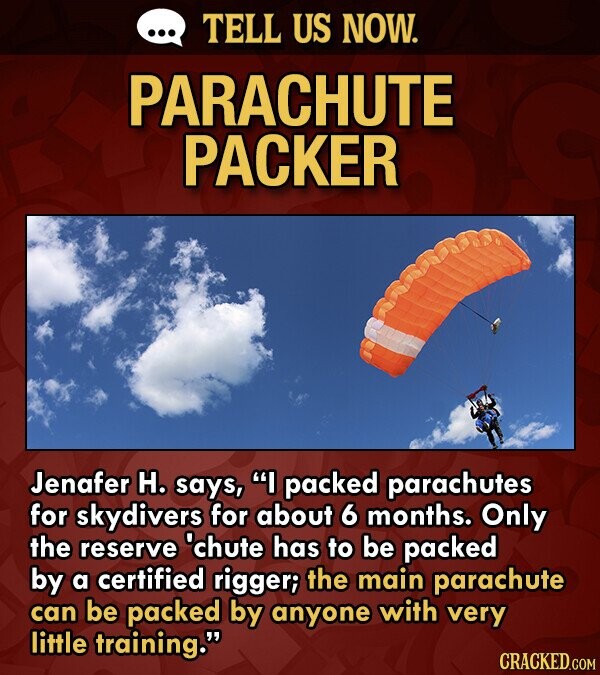 Scroll down for the next article