15 Extreme Pieces Of Performance Art
If you've never thought of prancing around in public wearing a suit made entirely out of chicken skins, then you're probably not a performance artist. Or maybe you just have, like, normal nightmares. We're not going to pretend to know what goes on in the minds of the following people, is what we're saying. Also, fair warning: Know that some of these entries may be disturbing to some. We tried to add some palate cleansers. We tried.
"Flesh" by Victor Ivanov and Lewis G. Burton
"Being Green" by Jess Dobkin
"The Lovers" by Marina Abramovic and Ulay
"Eschatology:" by Arthur Berzinsh
The "Rooster-Penis" Performance by Steven Cohen
"The Artist is Humbly Present" by Lisa Levy
"Seedbed" by Vito Acconci
"The Reincarnation of Saint Orlan by Orlan"
"Fixation" by Petr Pavelensky
"3rd I" by Wafaa Bilal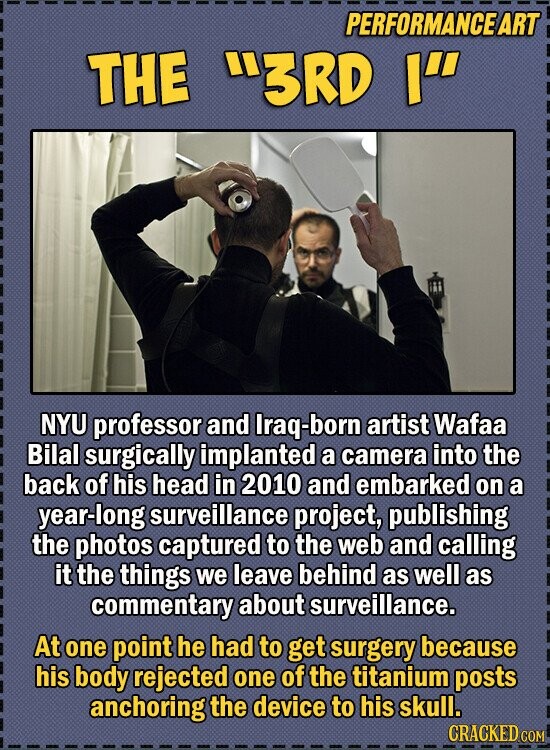 "Futureclown:" by Rachel Mason
"Fire Angel" by Walker Babington
"Art Whore" by Cheng Li
"Casting off my womb:" by Casey Jenkins
"Shrapnel:" by Adrian Parsons