Tell Us Now: 18 Food Concoctions Made By Fast-Food Employees
Working in the fast-food industry is not for the faint of heart. From navigating angry customers to dealing with long hours on your feet, it takes a special kind of person to thrive in this environment. But for those who can hack it, there's nothing quite like the satisfaction that comes from serving up piping hot meals to a line of people who are just as hungry as they are cranky.
Sure, the pay isn't great, and the hours can be less than desirable. But for those who love a good challenge, fast food restaurants offer a unique opportunity to test your mettle on a daily basis. From coming up with creative solutions to customer complaints to figuring out new ways to speed up the assembly line, there's always something new to learn. And when you're working with a team of equally passionate people, the long hours and grueling shifts suddenly don't seem so bad. So if you're looking for a job that will push you to your limits and beyond, considers applying at your local fast food joint. Just be warned: it's not for the faint of heart.
We asked Cracked readers on Facebook, "If you've worked at a fast-food chain, what weird food or drink would you make for yourself?" We had plenty of fascinating responses from former fast-food employees. Here are the top 18…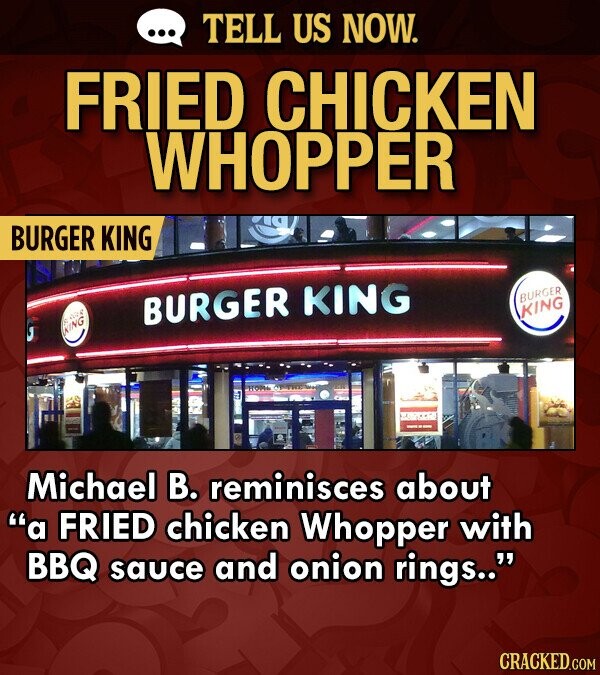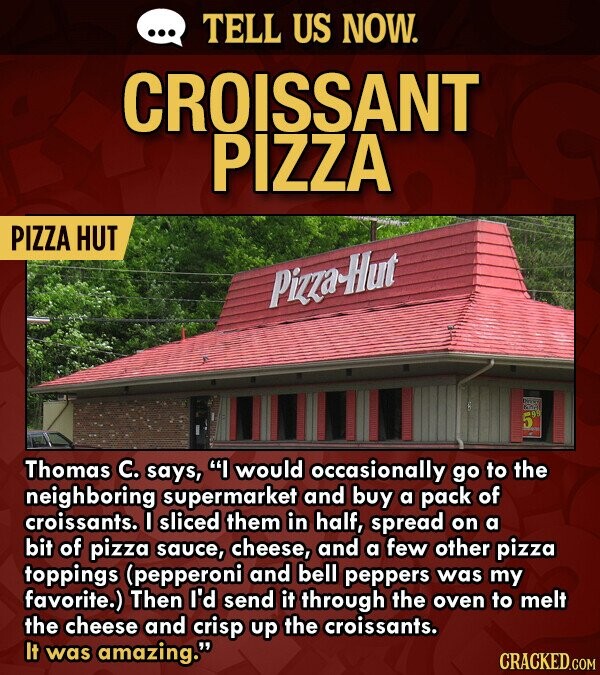 Scroll down for the next article