Tell Us Now: 16 Interview Red Flags
If you're like most job seekers, you're probably keenly aware that the interview is your chance to make a great first impression and prove that you're the best candidate for the job. But what if you're not sure whether or not a potential employer is really worth your time? While there are definitely some signs that an organization may not be a good fit for you, there are also some red flags to watch out for during an interview.
Sometimes we are so desperate for a job that we forget job interviews are a two-way street. We should be interviewing them as to why we should work for them as well. We asked Cracked readers on Facebook, "What red flags during job interviews are signs that you should absolutely not work there?" Here are 16 warnings from readers… listen up, so you don't have to learn the hard way. In this post, we'll take a look at five of the most common warning signs that it might be best to move on from a prospective employer. So if you're feeling unsure about a job opportunity, read on for some helpful tips!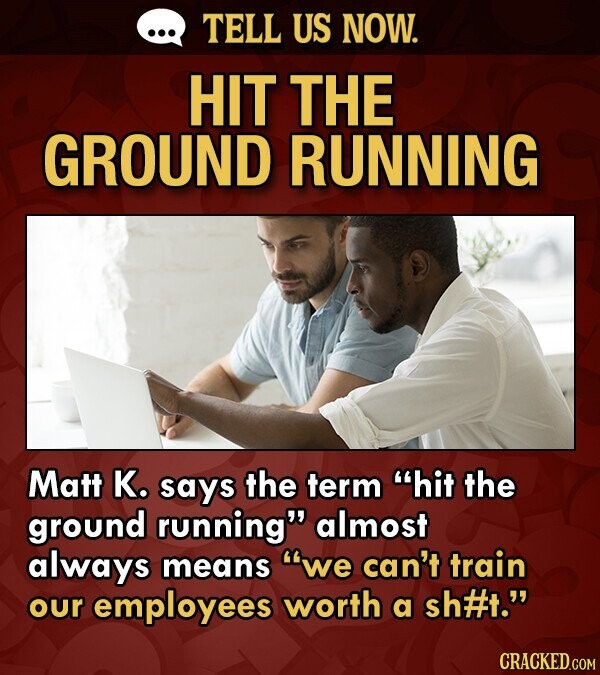 Scroll down for the next article