Tell Us Now: Which Fictional Universe Has The Best Purchasable Loot?
Loot boxes, as well as microtransactions, have taken a lot of heat in recent new games. Even after you've paid $60 for a game, some of the largest games, such as Call of Duty, Destiny 2, Star Wars: Battlefront II, or Middle-earth: Shadow of War, sell in-game, randomized loot boxes. In reality, if you do not even spend additional money, it can be tough to advance in some games, especially on the internet.
There's plenty of in-game loot to buy, and we all know about regular old real world merch. But we wanted to know which fictional universe would produce the best real world loot.
On Facebook and YouTube, we asked Cracked readers which imaginary universes they'd like to spend their hard-earned credits, Quatloos, and Knuts in. While one brave freak in the Mac and Me-iverse wanted to obtain some coke, you largely wanted to buy butterbeer and lightsabers. So, scroll on down for a bunch of imaginary worlds that would have some undeniably cool swag!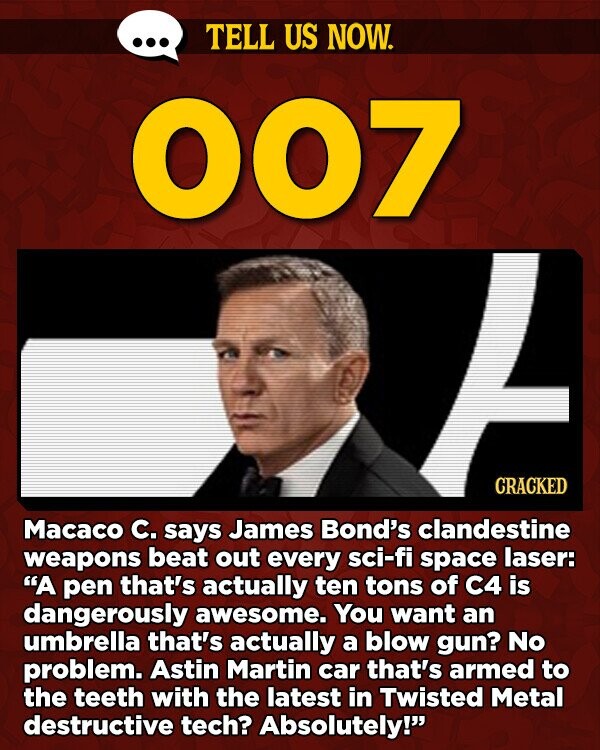 Scroll down for the next article