Tell Us Now: 20 Terrible Movie Casting Decisions
What are the thoughts of movie fans when they hear their favorite book is being turned into a movie? Excitement and anticipation, mostly. But there's also always a little apprehension, too. Because who can really capture the essence of the characters and storyline on the big screen as well as we imagine in our heads?
It's no different from TV series to movies. Fans of GAME OF THRONES were nervous when they heard HBO was going to make it into a movie. But those worries were quickly put to bed after the release of the first teaser trailer.
Casting decisions can make or break a movie. Sometimes the wrong actor or actress is chosen for a role, and it just doesn't work. Other times, an amazing actor or actress is overlooked for a role that they would have killed in. Here are some terrible casting decisions that ruined movies.
Now, we're getting excited for another beloved book series to be made into a movie...THE HUNGER GAMES! Scroll down for more…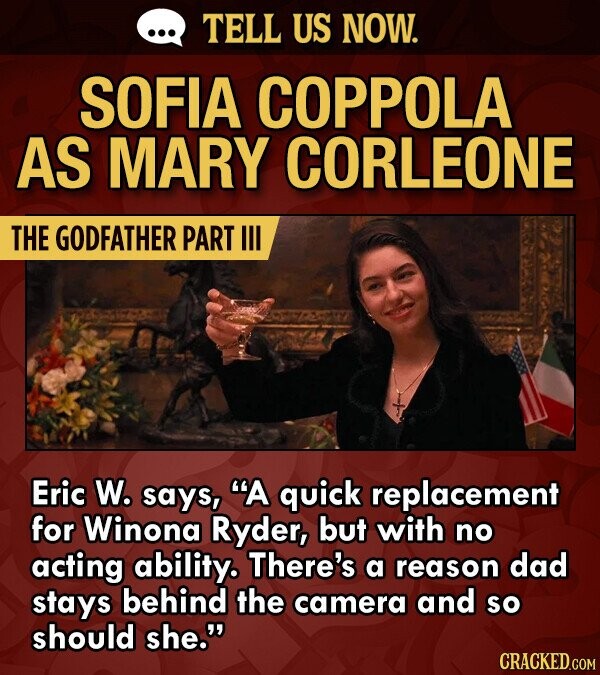 Scroll down for the next article