15 Wild Origin Stories Of Celebrity Stage Names
Some celebs find their given name so embarrassing, they have to make up a fun new one – or even a whole new personality. It's a tale as old as time: someone thinks they're names too boring, someone has the same name as someone else and has to set themselves apart, and sometimes a racist old studio head thinks you sound far too Jewish to have any success.
It's sort of silly: shouldn't one's talent be enough? But when your name is in lights, you gotta shine. Would you really believe "David Jones" is from outer space, or are you lining up for a feature by an alien from Mars named DAVID BOWIE??! See the difference? It's subtle, but it's there.
Just wait until you get to Caryn. Like "Karen" with a "C" and "Y." She's a performer you definitely know, who came up with a world-renowned moniker based on her most un-hide-able flaw.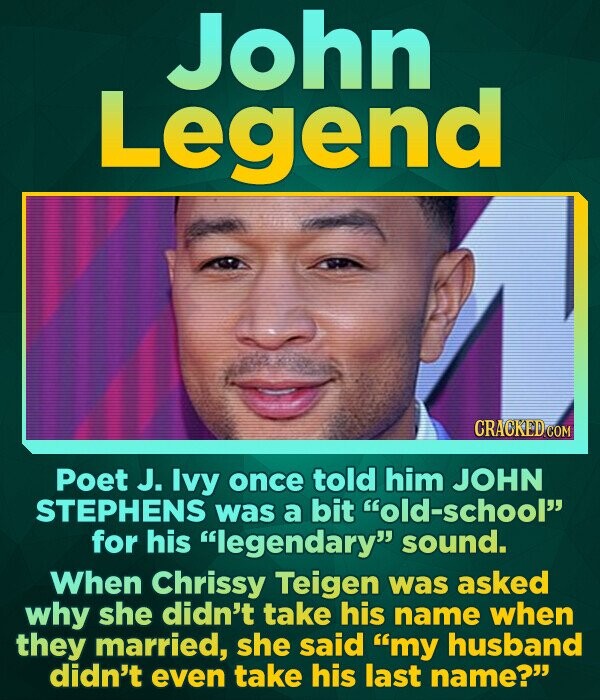 Scroll down for the next article