25 of the Funniest Tweets from September 21, 2023
Tom Cruise continues to blur the lines between himself and his longtime character Ethan Hunt. We're all aware that the Mission: Impossible actor is seriously commited to pulling off death-defying stunts, like the plane-jumping scene that almost killed him. This level of commitment was underscored by James Corden in a recent Q&A session at the Royal Television Society. The former late-night host explained the magic phrase Cruise uttered to convince Corden to join him in a fighter jet for a Late Late Show sketch: "James, your life is more valuable than mine. You're not in danger." Whose life is more valuable may be up for debate, but Cruise's ability to make that statement with a straight face proves he really is an incredible actor.
Meanwhile, Paramount isn't blurring any lines when it comes to sexual assault allegations. Following the rape accusations made against disgraced comedian Russell Brand earlier this week, the streamer removed his 2009 comedy special Russell Brand in New York from the platform. They join the BBC who has also banished some of Brand's programming as it "falls below public expectations" and YouTube, which demonetized the comedian's channel in the wake of the horrifying news.
The timeline has also cut to the chase with a new batch of hilarious tweets, including those about a pair of names that feel forbidden together, New Age land ownership and a woman full of a lot of love when she listens to the radio.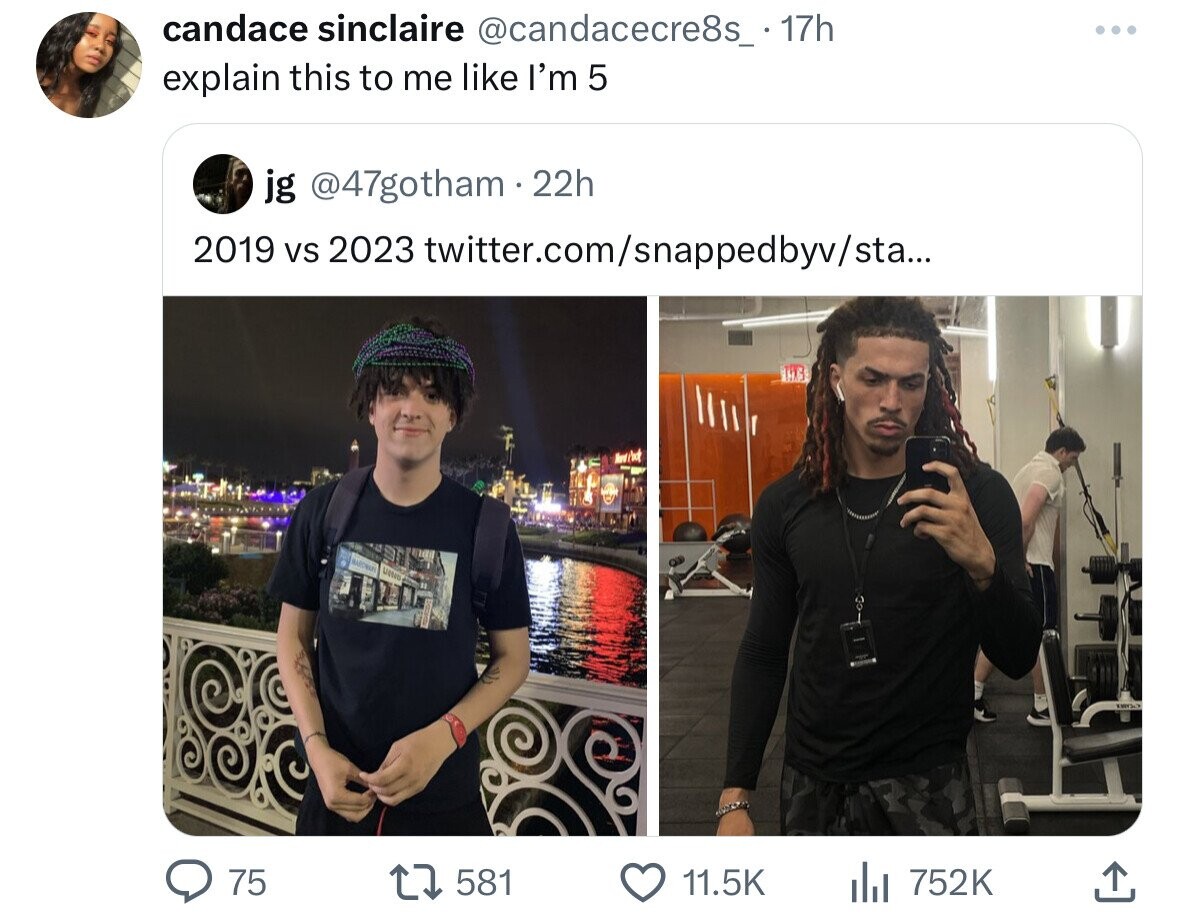 Scroll down for the next article