The lady in question is actually curiously charming in her way, though I suppose that helps for a psychic -- no one wants to pay to find out they're going to die from brain parasites and have the news delivered by a Trump-level twat waffle. You want a friendly psychic. She wasn't "Troy McClure" charming, though -- more like Kenny Powers, in that she was kind of loud and obnoxious and you find it charming for a short while until you realize she's really just an insufferable shit with a minimum of likable qualities.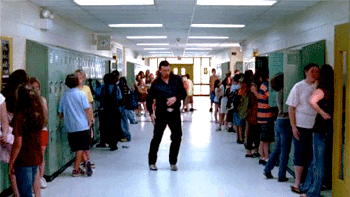 HBO
At least Kenny Powers knew how to get down.
Anyway, I figured since I'd come down with a condition that traditional medicine just shrugs at because you should just man up and cure your own bronchial conditions with VapoRub and soup, why not try this reiki shit?
The first thing you need to know is to not call it "reiki shit." Practitioners of reiki shit don't think it's shit at all. They'd probably prefer that you call it just reiki. But it's shit, trust me.
I explained my condition, and Reiki Master Shitstar told me that what she does isn't healing in the traditional sense. Rather, she could use her hands to manipulate life energy in a way that would promote healing and help me get better sooner. I wanted so badly to ask if that meant a happy ending, but this was a lady in her 60s with one brown tooth, and part of me was very afraid she'd say yes.
gpointstudio/iStock/Getty Images