Think Your Job Sucks? Steven Seagal Sued by His Sex Slave
Well, it happened. Steven Seagal is being sued for allegedly keeping and choking sex slaves. As an unapologetically giant fan of Mr. Seagal's work, I found this hard to believe. The young woman in question alleges that he chased her around, forced her to take drugs and had bizarre, violent sex with her. Have you seen some of Seagal's recent direct-to-DVD movies? (Don't answer. You haven't.) The man's not exactly as spry as he used to be. They rarely even show him moving anymore, they just smash cut him from room to room to present the illusion of travel. He doesn't strike me as the type to be chasing down twentysomethings. Still, I'm an Internet journalist, which means I need to dig. It turns out, he found the woman in question by taking out an ad in Craigslist looking for an "executive assistant." I did even more digging and I found 10 similar ads that Mr. Seagal has put out lately...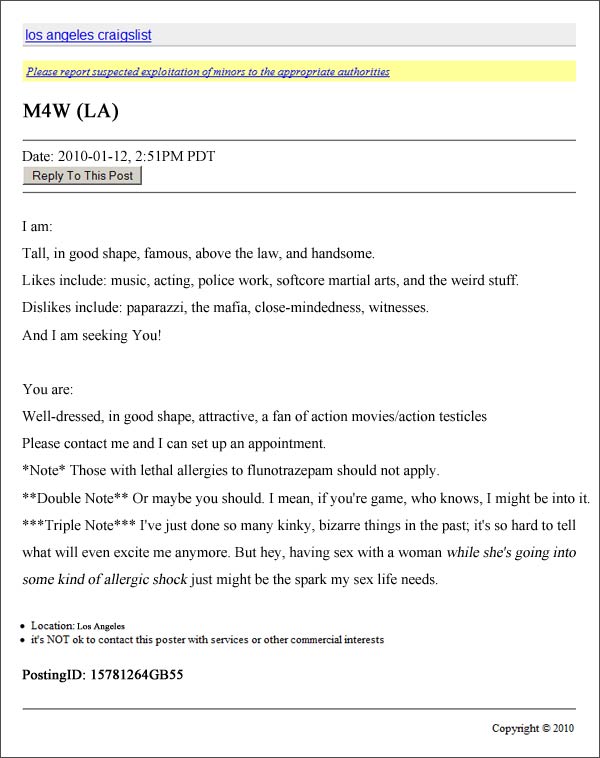 ---
Daniel O'Brien is a level five Steven Seagal specialist. He lives in a Buddhist temple and shops at Ralph's.
Scroll down for the next article