This Innovative Smart Umbrella
There's nothing worse than getting caught in a downpour with a flimsy umbrella. Not only are you getting wet, but you're also flailing around in the wind with a plastic poker. Spare your fellow citizens an umbrella point to the eye with a SwissTek Double Layer Smart Umbrella. It opens in the opposite direction, which makes it quicker to deploy in high winds and helps to contain drippage when you make it back inside. You can get two of these clever umbrellas from the Cracked shop for $33.
These Invisible Earplugs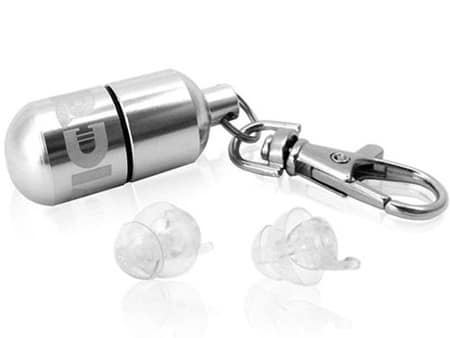 You never imagine that you might lose your hearing when you're a teenager. But cranking the bass up every day is about as good for your ears as cramming your head full of bees. Anyone who wants to keep their sense of hearing past the age of 25 should invest in some solid aural protection, like these from EarDial. With the companion smartphone app, they dynamically attenuate extra-loud sounds, while also making it easy to hear your friends next to you. Grab a pair of these Smart Earplugs here for 33 percent off, just $21.99.
These Mesmerizing Micromagnets