5 Times The Answer To 'What Could Go Wrong?' Was Obvious
Humans tend to love a good "I told you so". We all knew Steve would crash into the nearest tree when he bought that car with a Slumber Party Barbie welded in place of the steering wheel, and precisely zero surprised eyebrows were raised when Chad's new party game called "A plastic bag full of scorpions or a condom?" ended up in the local news.
I'm not saying you should derive any schadenfreude-fueled "Yeah, that was bound to happen" satisfaction from the following stories. Though we both know you will, you monster. However, I am saying that it's pretty hard to look at them and wonder how anyone involved didn't see the end result coming.
The Founder Of Match.com Forces His Girlfriend To Join The Dating Site, The Inevitable Happens
Gary Kremen had a dream. He had been blowing a ton of money on 1-900 dating hotlines (remember those?), and figured that he might be able to make a few bucks for himself by creating a similar dating system for this newfangled "World Wide Web" thing that was starting to make the rounds. So he founded a company, and in 1995 he rolled out Match.com. If you've been near a computer or television in the past 20 years, you might have heard of it.
The problem was that the internet was still very much a nascent thing, and Kremen found it difficult to get users for the site. In an attempt to fix the problem, Gary started actively pestering people to join. He made his co-workers join Match.com. He made his friends join Match.com. He even got his girlfriend to create an account. At this point, fate's "stupid shit that must immediately backfire" alarm bell rang, and it rolled its sleeves up and grinned.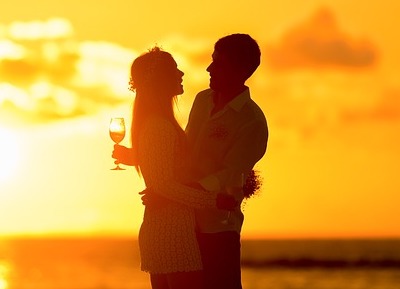 Yeah, Kremen's creation soon bit him in the ass, as his own girlfriend found another man through Match.com and left him.
The weird thing is that there's absolutely no way Kremen couldn't have seen that coming. Sure, if he didn't really believe in his system and was just counting on the gullibility of the customers for it to be successful, he could confidently have told his lady to give it a spin. But for all intents and purposes, the guy appears to have truly believed in his product. He painstakingly designed the site with women in mind. Which, as anyone who's ever tried online dating knows, is critical in keeping things from turning into a sausage extravaganza. He devised numerous little tweaks, like talking about body types instead of pounds. If he didn't believe that his site was the best thing ever to happen to dating, he was at least doing his level best to make it that, as proven by the way the site soon gained critical mass despite charging money for membership. Kremen looked at all that, turned, and said, "Hey, honey, why don't you go test drive my ultimate love detection tool? There's absolutely no way this decision could ever backfire in any way."
Scroll down for the next article