Oh shit. In a study done on the American College of Surgeons, 15 percent of male surgeons and 26 percent of female surgeons suffered from alcohol abuse and dependence. That might not seem super high, but it is higher than the national average. What's more alarming is that a significant portion reported having errors during surgery in the prior three months because of their dependence. The stress of being a doctor and being responsible for saving lives drove these doctors to drink, which, in turn, contributed to mistakes made in surgery. Which likely drove them to even MORE drinking, and now we're on an infinity loop of drunk doctors cutting noses off and leaving their scalpels in butts before going off to drink away their stress.
Pixland/Pixland/Getty Images
The actual reason for the mask is so you can't smell their "Breakfast-Martini."
Doctors are also more likely to abuse "prescribed opioids and benzodiazepines," which I've never heard of but can only assume are future sci-fi drugs that only doctors know about. And you take them in weird future sci-fi, like you get high by looking at them. You smile at a pill and suddenly "OH SHIT I'M ON ACID."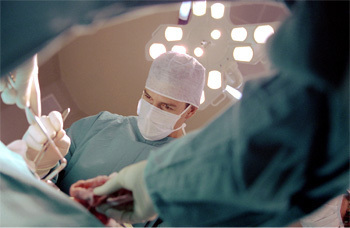 Pixland/Pixland/Getty Images
"Hope this guy doesn't fuck up ... Wait, that's you ... Wait, who said that? We did."
If you want to be safe, it turns out, be operated on by someone who is male, who has children, and who specializes in operating on veterans. For some reason, these are the people least likely to be drunk while operating on you.