31 of the Funniest Responses to the Potential Mark Zuckerberg/Elon Musk Cage Fight
Ali vs. Frazier. Marvelous Marvin vs. Hit Man Hearns. Pryor vs. Arguello. The world of boxing has seen some iconic matchups over the years, and after some rumblings on social media this week, another duo might soon get added to the list: tech tycoons Elon Musk and Mark Zuckerberg. 
In response to a Tuesday evening Twitter thread circulating rumors that Zuckerberg is allegedly developing his own Twitter-like site under the META umbrella, Musk replied, "I'm sure Earth can't wait to be exclusively under Zuck's thumb with no other options." When a user reminded Musk about Zuckerberg's jiu-jitsu training, Musk took the first shot and declared, "I'm up for a cage match if he is."
Zuckerberg wasted no time in responding and told Musk to drop a pin, posting a screenshot of the challenge to his Instagram stories with the caption "Send me location." A spokesperson for Meta confirmed that Zuck is about his business and "the IG story speaks for itself." 
Even though the two billionaires have all the means in the world to facilitate the potential cage match on their own, they were lucky enough to receive the blessing of UFC President Dana White. According to White via TMZ, he has been texting both Musk and Zuckerberg, and the two are "absolutely, deadly serious" about throwing down in Vegas. 
White said "there's no limit on what (this) thing can make" and believes the fight would be the most-watched ever, estimating it would triple the numbers that Floyd Mayweather and Conor McGregor raked in. Speaking of numbers, White says the cost to buy the PPV version of the fight would be $100, a $20 mark-up from the standard UFC fight, with all of the proceeds going to charity. 
While we wait for the official card to drop, here are some musings from Twitter about the potential matchup…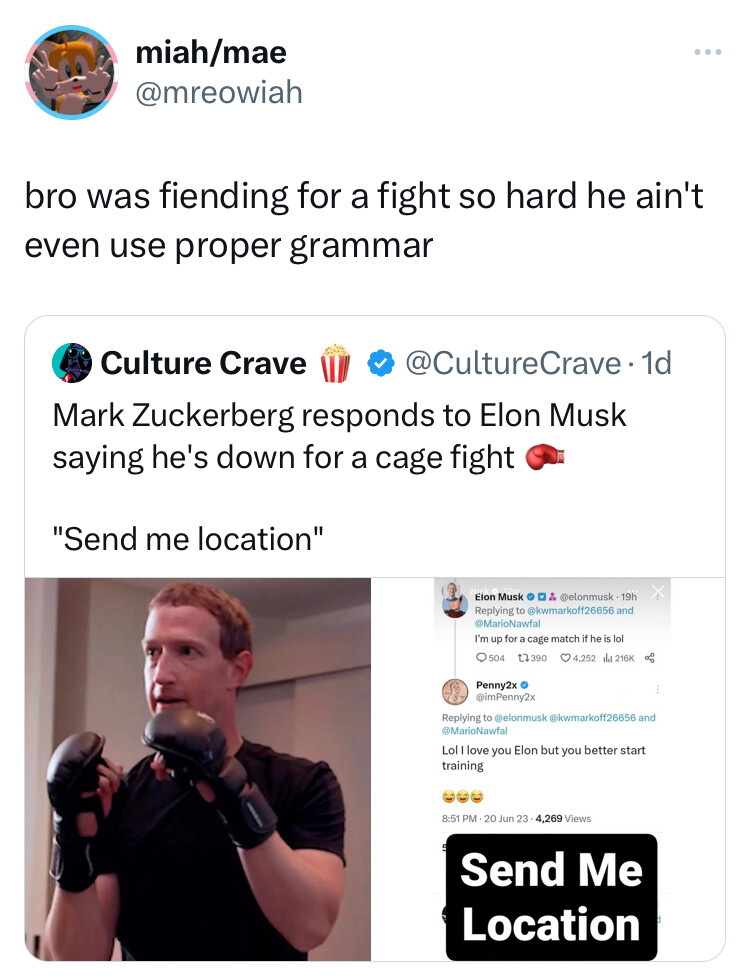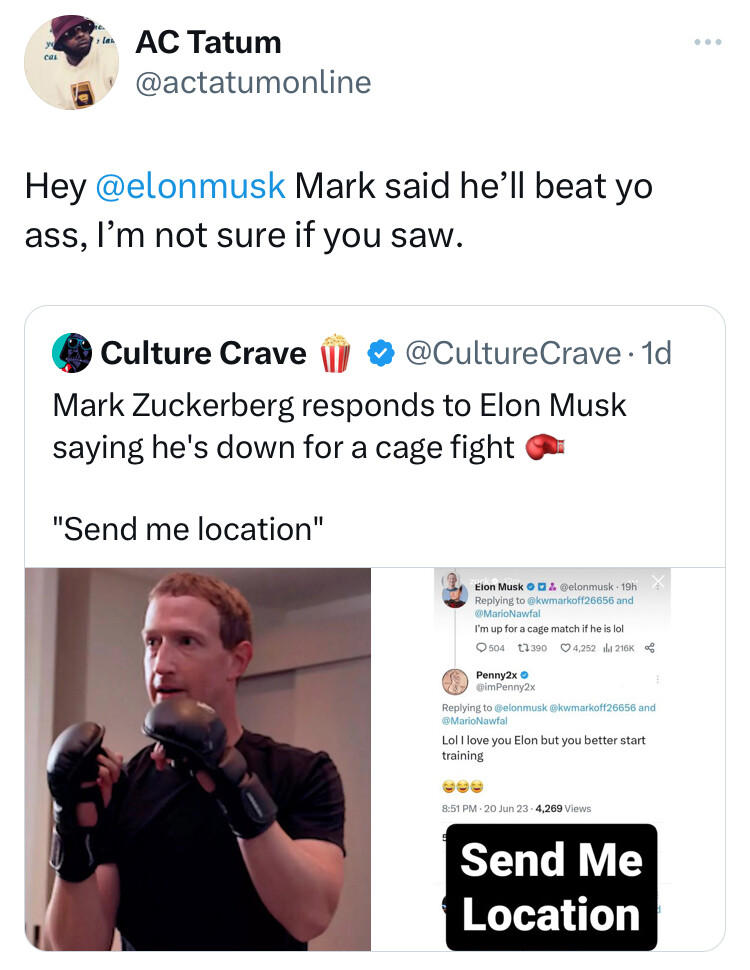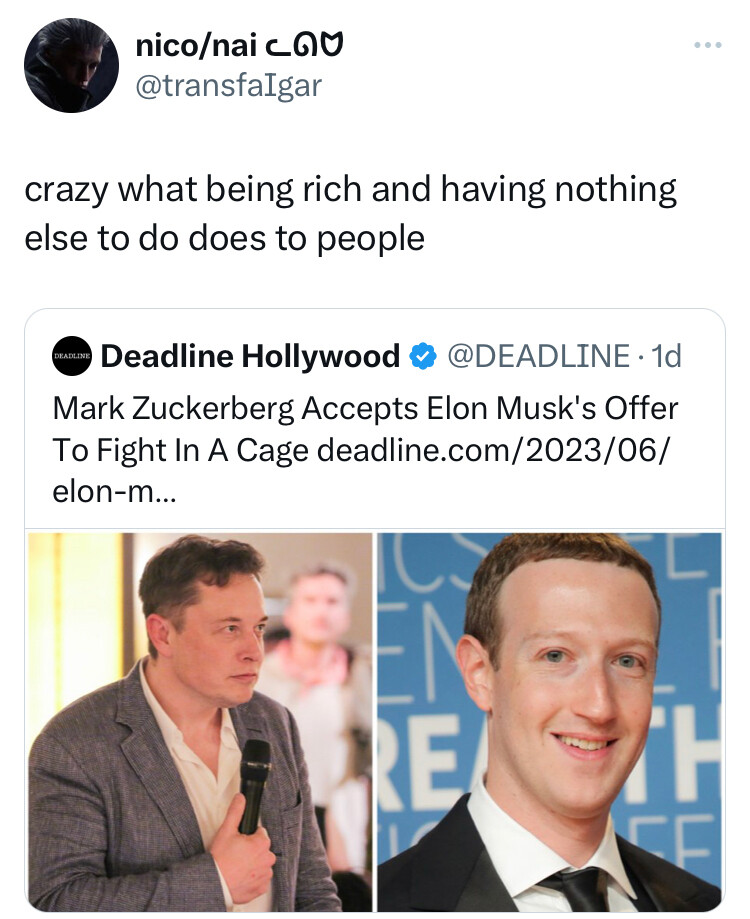 Scroll down for the next article