15 Jokes For The Hall of Fame 9/21/22
Grab your best friends and shove your faces as close to the computer screen as possible to soak up every ounce of these next 15 Jokes for the Comedy Hall of Fame. (Cracked is not responsible for any resulting eye damage.)
John Caparulo
"'You need to come deer hunting! It's a man's sport!' I just think in order to be called a sport both teams need to know there's a game going on."
Catherine Cohen
"What a summer. It's been a time. I hate the summer. All I've ever done in a bikini is sob."
Brian Regan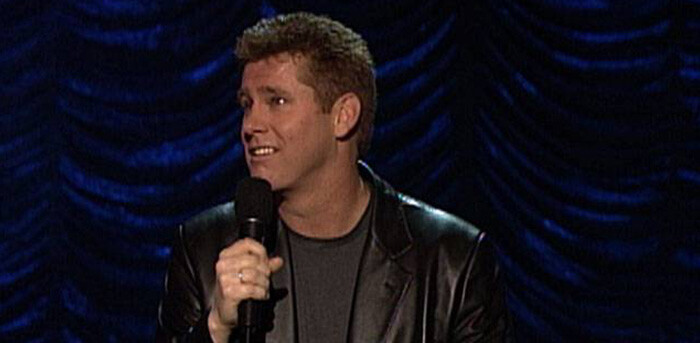 "I'm lookin' at the Pop-Tarts box and I notice they have directions on there. I give up on this species… They have toaster directions, which, I'm not makin' this up, the toaster directions are longer than one step. I don't know how that's possible that the directions are longer than one. You think it would be, 'Step one: Toast the Pop-Tarts. Go ahead, toast 'em. It's okay. Hey, are you still readin' this?'"
Adam Ferrara
"I am a Catholic. Basically, the Catholic religion is 'If it feels good… stop.'"
Billy Connelly
"A biker goes to the doctor with hearing problems. 'Can you describe the symptoms to me?' 'Yes. Homer is a fat yellow lazy bastard and Marge is a skinny bird with big blue hair!'"
Emo Phillips
"My sister married a German. He complained he couldn't get a good bagel back home. I said, 'Well, whose fault is that?'"
Todd Barry
"I had sex recently. I took out the box of condoms. She takes the box from my hand, looks at it and goes, 'Hey Todd, good choice.' Good choice. Now I didn't expect her to be a virgin, but this is no time to show brand loyalty."
Jimmy Carr
"I was doing a show a couple of weeks ago and I was talking to a girl in the front row. I asked her her name. She said, 'It's Patacka.' I said, 'That's an unusual name. You don't hear that every day.' To which she replied, 'Actually, I do.'"
Chelsea Peretti
"If you put together all the 10-minutes-late to therapies I've done, I'd probably be cured by now"
Ari Shaffir
​​"Nothing wrong with adoption. With adoption, you can shop before you buy. That's just smart, no? Huh? Let's say I had a biological kid. You had a biological kid. And let's say for argument's sake that he came out with big f***ing buck teeth. Like two times the size of regular… Like Bugs Bunny ass giant buck teeth. You know, that's not a deal breaker. Nobody in the world is gonna be like, 'I don't want to do this anymore.' You'd have to be a monster. At the same time, nobody dreams about it. Nobody's like, 'When I have a kid, I'll teach him how to eat pizza from the ground up to get around those.'"
Tig Notaro
"I was at a party and this guy was hitting on me. But he was hitting on me with the most boring questions. One of them was 'If you could go anywhere in the world, where would you go?' And I was like, 'Anywhere?' And he was like, 'Anywhere.' And I was like, 'To the other side of the room… Now please get out of the way of a woman and her dream.'"
Steven Wright
"When I was a little kid, we had a quicksand box. I was an only child… eventually."
Arj Barker
"It's gotten to the point where I think my friends would rather hang out with their own kids than hang out with me. And I'm like, 'Alright, but where's the loyalty, man? I've known you for twenty-five years. How long have you known your baby, like, a month?'"
Taylor Thomlinson
"Losers are hard to quit. Losers are a lot like cigarettes. You have one in your mouth, you feel pretty cool, but everyone is like, 'Ew! We're sad for you. Don't do that around my kids.'"
Michael Che
On helping a homeless man:
"He's a human being, so I gave him $20. And he was happy to get it. First, he was confused. He was like, 'Are you sure?' I was like, 'Of course I'm sure. You're a human being. You deserve this.' He said, 'God bless you, brother.' I was like, 'Hey, it's the least I could do.' He was like, 'Can I get a hug?' and I was like, 'No.' I said, 'I'll shake your hand.' He shook my hand and it was soaking wet. -I was furious. I wanted to hit him but I was afraid to make a fist. I didn't wanna activate whatever liquid was on my hand. I just stared at it. I was like, 'Please don't dry sticky.'"
For exclusive ComedyNerd content and more, subscribe to our spiffy newsletter:
Top Image: Netflix