15 Actors We Forgot Were On Malcolm In The Middle
A rewatch of Malcolm In The Middle is like finding a treasure trove of hidden cameos you forgot existed from the not yet discovered, to the Hollywood elite. Here are 15 stars you probably forgot were guests on Malcolm In The Middle.
Leslie David Baker
Leslie David Baker shows up as a police officer in the episode "Halloween Approximately," although you may know him better as the king of pretzel day, Stanley Hudson.
Jim O'Heir
Hey! It's Larry Gingerch from Parks And Rec. Jim O'Heir played a truck driver who let Francis hitch a ride. He ends up forcing Francis to wear as many weird props in his car as he can in order to prove a point about how far people are willing to go to avoid discomfort.
Eric Stonestreet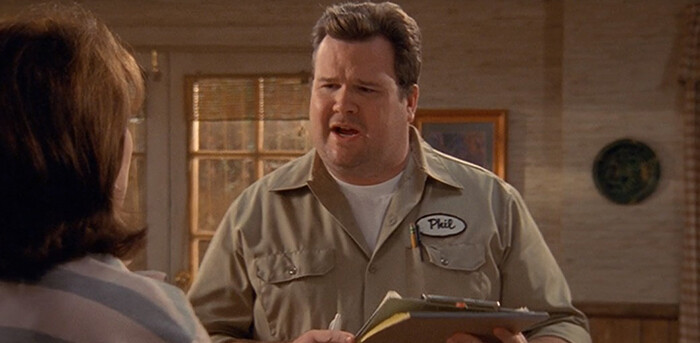 Eric Stonestreet of Modern Family fame appeared in the very first season of Malcolm in the Middle, in the episode "Malcolm Babysits." He plays an exterminator who notes how their crawlspace seems like a little hobo might be living in there.
Bea Arthur
Bea Arthur plays the only babysitter that likes Dewey in the water park episode. The two play with buttons, dance to "Fernando" and eventually part ways via ambulance.
Ashley Tisdale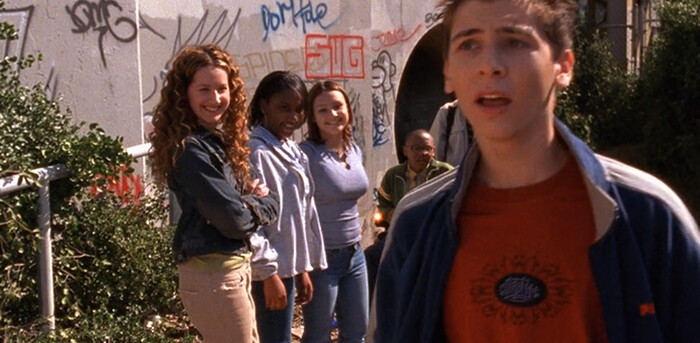 Squint your eyes, Ashley Tisdale plays one of the girls who make fun of Reese, Malcolm, and Stevie for talking about their feelings in the sewer. If you can't talk about your feelings in the sewer, then where can you?
Hayden Panettiere
Before she broke out in the show Heroes as being "the girl who had the power to cut her toes off," Hayden played Jessica, the neighbor/ classmate/ babysitter in the later seasons of the show. 
Freaks and Geeks Treats
In High School Play, both Busy Phillips and Natasha Melnick from Freaks and Geeks appear as Malcolm's co-stars. Malcolm also has a run-in with Dave Allen in "Tutoring Reese" who plays Reese's teacher "who totally has it out for him."
Betty White
Betty White is the upside-down version of Chloris Leachman's character. While Leachman plays Lois' biological mother, Betty White plays the mother of Lois' father's secret family. This is the episode where Malcolm gets a chance to see what his life would be like if he had been born in Canada. We can all dream, Malcolm.
Octavia Spencer
Before she was scaring high school teens in Ma, or winning awards for The Help, Octavia Spencer played a grocery store clerk in Malcolm in the Middle. She has since said the character was more challenging than all of her other roles put together (I assume).
Scott Adsit
Second City Alumn and 30 Rock castmember, Scott Adsit, was at one point the snitch who ratted out the other Lucky Aide employees for unionizing. Pete Hornberger would never do something like that.
Emma Stone
Emma Stone plays Diane, one of the girls who set Reese up on a blind date with a pig. She falls victim to Lois' revenge plan when she finds that all of her stuffed animals have been decapitated in her locker. Now we know where Reese gets it from.
Christopher Lloyd
Christopher Lloyd played Hal's emotionally withholding father. This episode is big for Hal as it shows where Hal gets his silliness, but also how Hal has made an effort to always talk to his children about their problems.
Andy Richter
In the series' very first clip show, Andy Richter plays the child therapist Hal pays to analyze the boys.
Jason Alexander
Jason Alexander plays future Malcolm in the episode of the same name. Alexander was a fantastic choice for this role as at this point in the series, Malcolm is at his most neurotic and self-conscious. Alexander serves as a grim reminder of what Malcolm may eventually turn into. 
Yvette Nicole Brown
Community's Yvette Nicole Brown plays a TSA agent at an airport in the episode "Bride Of Ida." Brown eases Lois' concerns by telling her she can request up to 2 female witnesses for her pat-down.
For exclusive ComedyNerd content and more, subscribe to our spiffy newsletter:
Top Image: FOX