The Office: 15 Actors Considered For The Role Of Michael Scott
In the book, The Office: The Untold Story of the Greatest Sitcom of the 2000s, all the actors considered for the role of Michael Scott are revealed. How many would've worked? How many could've been as GOOD as Steve Carrell. Using our scale with Carell being a 10/10 Michael Scott, lets see how 15 actors considered for the role would've compared.
Owen Wilson
Can you see it now? "Wowwwww, an office olympics? Wowwwwww, bring your daughter to work day!" Let it be known that my well for Owen Wilson jokes may not run deep, but the series definitely would've had a completely different energy. This pick is a solid 5/10.
Eugene Levy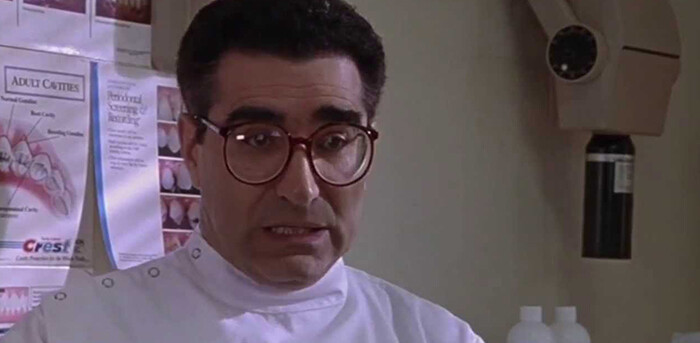 Ok, yes. This is the one. A mockumentary veteran, begrudgingly trying to be friends with everyone in the office while still administering cutbacks from corporate. Eugene's portrayal of loveable idiots is the stuff of legend. I firmly believe Levy could've knocked this role out of the park, 10/10.
Jason Segel
Christopher Guest
This may be biased as Guest is my favorite director of all time, but this seems like a no-brainer, right? The star of possibly the most famous mockumentary in history, who has shown he can inhabit any character, and has a deep understanding of motivation and story. 10/10, reboot the series again with Guest and I won't complain.
William H. Macy
Talk about a pick from left field! I don't think Macy has the same comedy improvisation skills as Carrell, but God knows those tender moments would've been tender as HELL. Macy luckily has his own British adaptation to work on with Shameless. 4/10.
Paul F. Tompkins
O.K., maybe this will be an unpopular opinion but give me this version right now. Paul F. Tompkins is a master improviser, suit wearing, sweetheart. Tompkins certainly would be different from Carrell, but different doesn't mean worse. 10/10.
Rick Moranis
In an alternate universe, Rick Moranis decided to not spend time with his kids at home, and instead chose to be Michael Scott. Surely a gentler, but equally misguided version. This pick gets a 9/10. Moranis' comedy chops are without question, and his version of Michael Scott seems totally viable.
Dan Aykroyd
Would doing the office have kept Dan Aykroyd from going insane in recent years? Dan's version surely would've captured a "well meaning a**hole" energy, but I wonder how he'd do in the more tender moments. 7/10
Stanley Tucci