8 Horrendously Clownish Celebrity Fashion Products
It's hard to crap on celebrities for getting bored. They're rich as hell, their "day jobs," for the most part, are the easiest jobs imaginable, and they have a buttload of downtime to get into pretty stupid crap. It's understandable that they would entertain some questionable things. Make some silly choices here and there. What's less understandable is why so many of them feel compelled to take to the world of fashion with all their time, money, and terrible ideas. 
Do cool rich people stuff. Get an indoor jetski race going in your mansion or buy a sports team overseas in some sport you've literally never laid your eyes on and come in and immediately have plans and tactics for England's beloved sport of Horse Stick Hurling or whatever and piss off tons of locals. Do not, I repeat, do not go and put your touch on public clothing lines and items for actual, real, non-millionaire people to put on. It'll turn out bad. It always turns out bad ...
Most Of Kanye's Shoes
Obviously, we can't do this without taking a look at some of Kanye's most horrific shoes. Of which, there are a good handful to choose from.
The perfect gym shoes. If you live in the world of Dune. And, if you live in the world of Dune and you're an insufferable Arrakis CrossFit influencer who all of the other desert people can't stand and want to see drop the sand weights on his stupid head.
For these, the pitch was simple: Crocs, but WORSE. Way goddamn worse. These are the type of shoes you'd wear as a chastity belt against Joss Whedon and Quentin Tarantino. 
These cost over two hundred dollars. I'm not telling someone how to spend their money, but I am going to say that if you're a big enough dickhead to spend two hundred dollars on these, then you should also have to pay 200 dollars cash to every single person in your life that will have to be around you while you're wearing them. Air Bao ass shoes.
FuMan Skeeto
This is what happens when you are surrounded by too much money and too many yes men. Not only do you leave the house like this, but you produce a line of clothing to help other people leave the house like this. Only, for us real folks, someone in our lives would sucker punch us and turn us into a goddamn vegetable before they let us go on a grocery run looking like this.
But, unfortunately, there was no one around to knock out Chris Kirkpatrick of NSYNC before he could create his own clothing line, featuring these hot styles above.
Described as "urban-inspired women's streetwear with an Asian influence," for a press release, it would have been more accurate for Kirkpatrick to instead state, "I'm a sick bastard. Truly. I have all this money, and I have just godawful ideas, and I want to make women wear them and look as stupid as I do every day of my goddamn life. And I want them to have that option every time they walk into a Nordstrom."
Avril Lavigne's Fake Punk Starter Kit
If the edgy "S" that we all learned to draw on our notebooks was brought to life in the back of a Hot Topic séance, it would make a bee-line for Avril Lavigne's late '00s clothing line, Abbey Dawn. 
Just look at this garbage. This is what happens when you run the "punk" aesthetic through a game of telephone. A game of telephone where the person relaying the initial message, Avril Lavigne, learned what "punk" was by playing a two-minute demo of Tony Hawk's Pro Skater at Best Buy and running with it from there. By the time you get to her mass-produced punk starter pack, you get something truly goddamn rancid and destined for a short stint it had at your local mall.
Carlos By Carlos Santana
Not all awful celebrity clothing lines have to be defunct. For Carlos Santana and his absurdly hideous shoe and boot selection, dads everywhere can commit a sartorial crime that matches a musical crime like Smooth. 
You can almost hear the 50-year-olds calling their wives in as they browse the selection from Carlos on their desktop computer in the den. "Honey, check these ones out. What do you think? I mean, these are from Carlos Santana. So you know they're good. They're hip. It's got a Latin flavor, but not TOO much of one. Spicy. But mild spicy. You know I can't do too much spice. Babe? Babe, where'd you go? Okay, well, I'm buying the Carlos Santana shoes, honey. I'm getting a pair of Santana shoes for Brad's funeral."
Snooki's Happy Feet
Look, I'm not here to tell you how to live your life. Do your own thing, man. But there is one thing I will say. If you willingly, knowingly purchased from Snooki's line of fluffy slippers in the early 2010s, you made some big mistakes. You lived a dark, disgusting past that you carry with you every single day of your life and will atone for until the very last day of your life.
Sure, you may have become reformed. Grown. Evolved. That's great. It really is. But you will forever know, in your heart of hearts, that you slipped on a pair of Snooki slippers and that deep, guttural pang of everlasting shame will gong out in your soul. And it's exactly what you deserve.
Zebras should be allowed one hoof kick to the groin of any human of their choosing as atonement for these.
Kings Of Leon Collection
Oh boy. Here we go. Honestly, if you could handpick a celebrity or group to make a fashion line I'd be most disgusted by, simply in name alone, it would be a Kings of Leon Collection. Just writing that nearly bricked my computer, and we haven't even seen some of their hits. Christ. Here we go.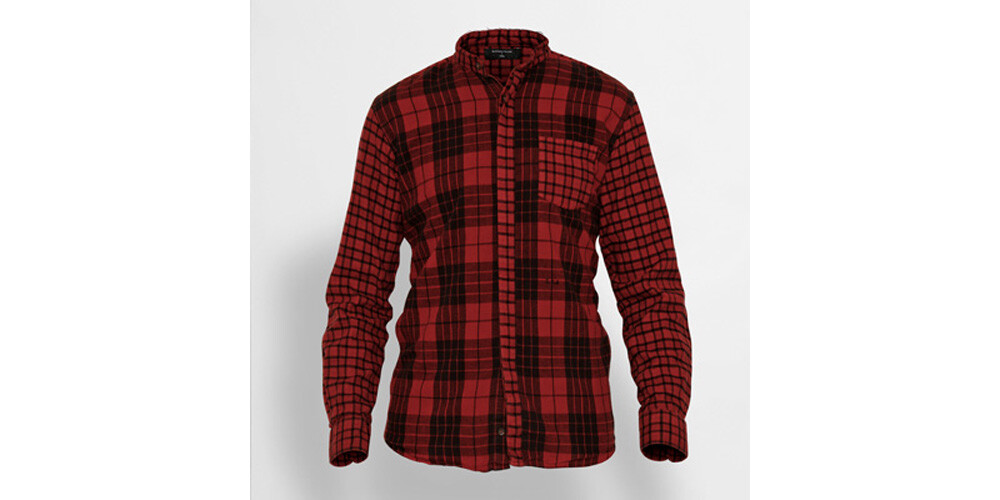 Pretty standard, but I absolutely loathe it because of where it's coming from.
No. Please god. If you're listening, stop this.
Jewelry, too? WHY?! Why have you forsaken me?! What have I done?!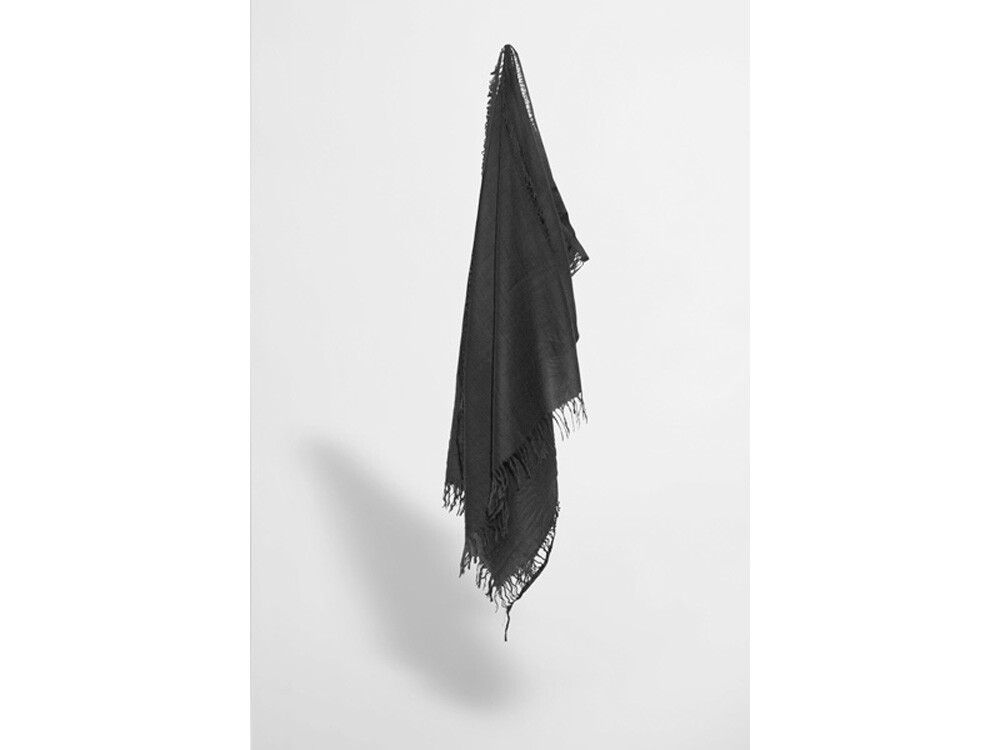 A Kings of Leon scarf? That's it, huh, god? Showing me the very thing the devil himself will have draped around his neck when he pitchforks me forward into his eternal, infernal barbeque?
Though each piece alone may seem harmless, Voltron them together, and a court notice for late child support payments will magically appear despite you not ever having kids.
Reese Witherspoon's Southern Livin'
There are fewer things that Hollywood does dirtier than the South. They only have two speeds, to either portray the entire region as toothless imbeciles, typically with a horrific accent by an actor that's never been below the Mason Dixon line, or as some American pie dreamscape with long wraparound porches and flowing dresses. Reese Witherspoon's Draper James clothing line leans heavily into the second.
Said to be inspired by her "Southern roots," it's that kind of fashion that looks like sorority sister from a major Southern college walked out of the sorority house on graduation day and went through some time portal where their style instantly aged about 15 years and brought all of the bad from their youth and none of the good.
It's drawing the South from memory and putting it onto clothing, and it goddamn sucks. Just like every time anything from Hollywood tries to capture the South.
The Ryan Seacrest Distinction
You already hit such a narcissistic level of self-seriousness and adoration to make your own clothing line, but to then go and name it something like that, you can't convince me that Seacrest doesn't exclusively stroke it to pictures of himself. 
If you name your brand YOUR NAME Distinction, you settle in for a romantic night with yourself with a lit candle, a bottle of lotion, and the selfie cam on your phone, and I'm damn certain of that.
Top Image: Draper James, Adidas
Scroll down for the next article