What Happened To 'Saturday Night Live' Movies
Welcome to ComedyNerd, Cracked's new deep dive series on the world of making people laugh. Today's topic: examining why the world's biggest late-night sketch comedy show stopped making movies.  (Also, the ComedyNerd newsletter launches September 30. Sign up here.)
Lorne Michaels was on a mission from God.
Saturday Night Live was the hottest show on television, but in the late 1970s, TV was a neglected little brother to the golden child of media – the movies. Conventional wisdom at the time was TV stars couldn't cross over into the rarified air of cinema. A bloated musical buddy comedy proved that wisdom wrong.
1980's The Blues Brothers cemented Dan Aykroyd and John Belushi as the era's kings of movie comedy, earning more than $115 million at the box office. That figure would be closer to $200 million adjusted for today's dollars, but it's a blockbuster number in any era. As for credit, however? While Jake and Elwood had performed a few musical numbers on SNL, Michaels had nothing to do with the movie. Or its profits. 
Lorne, who already had a deal to make films with Paramount,  was "anxious to get into the movies in a big way," according to SNL writer James Downey. After Michaels left the show in 1980, he pushed several of his former show's best writers, including Downey, Tom Schiller, and Franken and Davis, to develop screenplays … and the studio rejected them all.
So when Lorne returned to SNL after his early-decade hiatus, he was looking for new characters that could be spun off into box office gold. TV accolades were great, but he longed for the prestige that came with a movie as big as Blues Brothers. 
It took a few years to find the right characters, but Michaels struck gold with Wayne Campbell and Garth Algar. Wayne's World was one of the biggest hits of 1992, another $100 million smash that was even bigger than Blues Brothers.  Although he didn't know it at the time, it would be Michaels's biggest success as a movie producer.
Lorne and SNL spent the entire 1990s chasing that Wayne's World high.  From 1993 through 2000, Michaels turned TV sketch favorites (well, TV sketches that recurred several times) into the following movies:
Coneheads (1993): "A one-joke movie, stretched to the limit."
It's Pat (1994): "Ever hear the one about the pic that was too bad to be released, so it escaped? Well, that old joke now has a new punch line: It's Pat, a shockingly unfunny Saturday Night Live spinoff."
Stuart Saves His Family (1995): "It isn't good enough, it isn't smart enough, and, doggone it, most people won't like Stuart Saves His Family."
Blues Brothers 2000 (1998): "The sequel offers more of the same, only less."
A Night at the Roxbury (1998): "Shun this witless showcase for the Saturday Night Live double act of Ferrell and Kattan."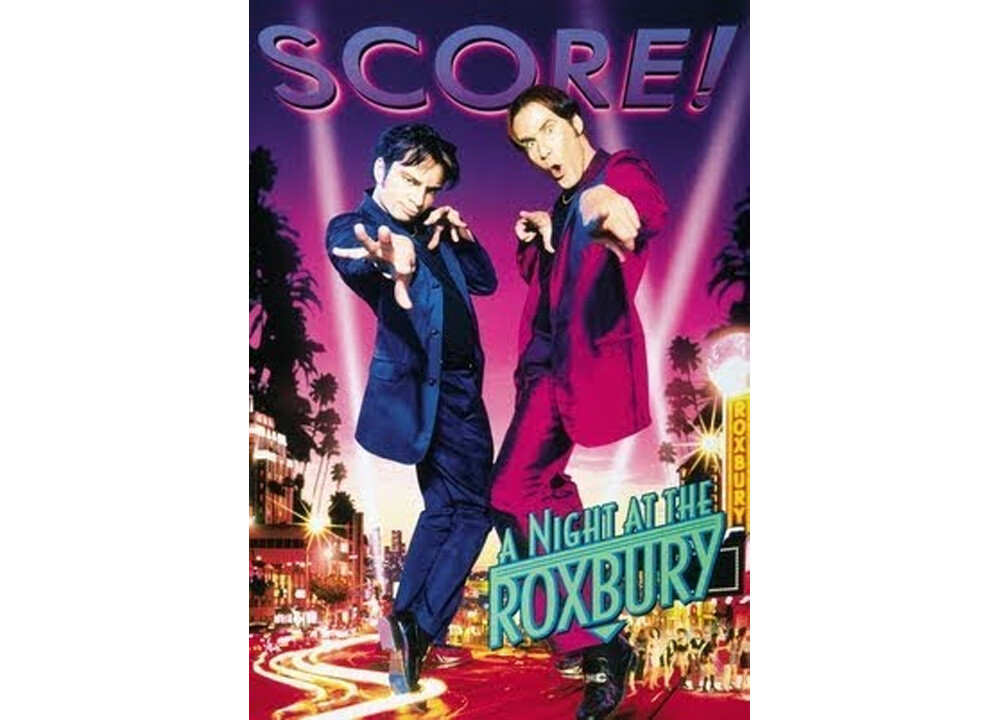 Superstar (1999): "I've seen this sketch numerous times on SNL—it isn't funny at five minutes, at 90 minutes it's unbearable."
The Ladies Man (2000): "Just when you thought they couldn't get worse, Saturday Night Live-based movies hit a new low."
For sheer output, the number of SNL movies hitting movie theaters was impressive. But this wasn't exactly a murderers' row of comedy classics. The biggest hit of them all was 1993's Wayne's World 2, a critical disappointment that earned less than half of the original.  Somehow, It's Pat and Stuart Saves His Family managed to earn less than $1 million at the global box office. Combined.  It's Pat, with a budget of $8 million, made only $60,822 to go along with its appalling 0% on the Tomatometer.
"It's Been On My Record"
But dismal box office isn't the only reason that SNL stopped going to the movies.  Maybe even worse? They made Lorne Michaels look bad.
"Michael Eisner called and said he wanted to make a movie based on character Pat, and I said I didn't think so," remembers Michaels. "Then Julia came to talk to me. I had the right to stop her … but I said, 'Good luck,' and I let her make the movie. And ever since, it's been on my record. They say 'Saturday Night Live movies like It's Pat'." 
Imagine how that makes a guy look around Hollywood. "Lorne's produced movies," says Tom Hanks, "but other than getting them made, I don't think you could say he's had a resounding influence as a movie producer."
Oof. The bad taste in Lorne's mouth might account for the single SNL film he's produced since 2000. Will Forte's MacGruber was one of Lorne's personal favorite characters, one he recommended when Pepsi came calling for a Super Bowl ad collaboration. When the commercial scored well, Michaels got the itch to produce again. "The longer MacGruber went on, the bigger a fan Lorne became of it," Seth Myers told Vanity Fair. "And then people who were bad with money thought it was a good idea to make a movie." 
"Lorne was like, 'You guys wanna make a movie?'" says Lonely Island's Jorma Taccone, who would direct the film. "We were like, 'Uh, no, there's no idea there.' He said, 'I think you should do it. Just write it.'" 
They did, and like the SNL movies before it, most critics weren't kind. New York Times critic A.O. Scott began his review by asking the philosophical question, "Why does this exist?"  While MacGruber has since found a cult following …
… its financial failure (it got drubbed by Shrek Forever After) was another black mark on Lorne's cinematic resume, more proof that SNL movies just weren't working.
Is There A Future for SNL Movies?
There's one more good reason we likely won't see another SNL movie anytime soon: the show has dropped its reliance on recurring characters. Look at the starring roles in the '90s films – the androgynous, problematic Pat appeared in an astounding 14 sketches. The Ladies Man poured out the Courvoisier 15 times, Mary Katherine Gallagher smelled her armpits in 19 episodes, and Stuart Smalley made positive self-talk in 20 freaking shows. Running those characters into the ground was criticized at the time, but at least one could argue that Lorne was establishing them as recognizable intellectual property.
We should be thankful we never got a movie about Rob Schneider's Makin' Copies guy, star of 13 excruciating sketches. 
Today's Saturday Night Live rarely fishes in the same comedy pond more than two or three times. The closest thing now to a recurring sketch character is Alex Baldwin's Donald Trump, and a Makin' Copies movie would be preferable to seeing that impersonation stretched out for 90 minutes.
The one place where SNL characters make repeat visits these days is Weekend Update, where we get multiple appearances from fan favorites such as Drunk Uncle, the Girl You Wish You Wouldn't Have Started a Conversation With at a Party, tween movie critic Bailey Gismert, and Baby Yoda. The personalities are less likely to wear out their welcome here, as, after a quick hit of a comic character, we're on to more fake news. 
But the lack of recurring sketch characters means little audience recognition, one of the movie studios' main arguments for producing SNL features in the first place.
So is there a future for long-form SNL content?  It's not entirely out of the question. Remember, while Saturday Night Live doesn't make hit movies, it does make movie stars. The combined box officer careers of Eddie Murphy, Will Ferrell, Tina Fey, Amy Poehler, Mike Myers, Adam Sandler, and Chris Farley are measured in the tens of billions, with a B. While the show may not be capable of turning its sketches into cinematic hits, appearing as a cast member is the surest comedy launching pad outside of being a close personal friend of Judd Apatow.
You won't find many of today's SNL stars at the multiplex, but the evolving economics of the movie business, combined with a global pandemic, have made big-screen comedies of all stripes a vanishing species. Saturday Night Live is still establishing comedy stars, but now they're finding the spotlight on premium streaming services.
Think of those Emmy wins for Bill Hader's Barry or Jason Sudeikis's Golden Globe trophy for Ted Lasso. Cecily Strong's Schmigadoon sings on Apple TV, while on Hulu, Aidy Bryant's Shrill shines, and Andy Samberg's Palm Springs racked up multiple Golden Globe nominations.
So if SNL-style comedy and its associated stars are thriving on premium streaming, here's a proposal: Why not use Saturday Night Live content to boost NBC's flailing Peacock app? After all, leveraging existing TV gold — primarily, sports and reruns of The Office — has been NBC's main strategy so far to drive subscriptions.
Would fans pony up for a monthly Peacock fee for a chance to see a Stefon movie? The idea has actually been kicked around.
"Bill Hader and I once had a discussion about making a feature film," John Mulaney told Seth Meyers on his podcast. "The one thing we were sure about was that the film would be kind of like 24 Hour Party People, so like a narrative documentary where he is the correspondent on Saturday Night Live Weekend Update, and the thing we were sure about was that Lorne would be played by Gary Marshall. And I think that was non-negotiable. He would say, 'I'm Lorne F**king Michaels, and I run this town." 
Meyers, for his part, is in. "I wanted in the first scene to agree to go out with Stefon, and then a super-fast cut of us at all the clubs, and then I was then zipped into a body bag," says Meyers. "So that would be the opening, and I would be zipped into a body bag, then it would pan up to Stefon saying, 'He's dead.'"
Okay, we're in as well. 
The streaming idea makes sense -- if the movies are good. As the 1990s taught us, that's a big if.  But how about a 90-minute comedy starring Kate McKinnon's Colleen Raftery, the lady whose alien abductions and near-death experiences are always less blissed-out than her neighbors'?  Or blow out Big Nick's, those John Mulaney sketches where a Pete Davidson request to buy something stupid turns into an overblown musical. Throw in Kenan to guarantee laughs.
In theory, good movies would drive more people to watch SNL, while more SNL viewers would drive Peacock subscriptions to watch SNL movies. 
Here's your second chance, Lorne.
Top Image: Paramount Pictures
For more ComedyNerd, be sure to check out:
How Eddie Murphy Saved SNL From Extinction
In Defense Of 'Scott's Tots': Why 'The Office's Most Excruciating Episode Is Also Its Most Necessary
How Joe Rogan Went From Fairly Unknown Comic To Podcasting's Demi-God
The 8 Kinds of Comedian You Have On Every S.N.L. Cast
Scroll down for the next article