What Is Up With Racist Zombies Popping Up In Video Games
Both racism and the pandemic are everywhere, and their effects are worsened by those of us who deny their existence. Interestingly, this rings especially true when it comes to the weirdly pernicious aspect of racist zombies in video games.
The "trend" seemingly began in '07, when Capcom released the trailer for Resident Evil 5, which saw series' on and off hero Chris Redfield leaving his hometown of White America, USA, to seemingly take on the entire population of a terrible fictional land known as … Africa? The game instantly drew criticism for many aspects, including the white savior trope and the gross depiction of the inhabitants of Africa through a disrespectful portrayal of their tribal imagery.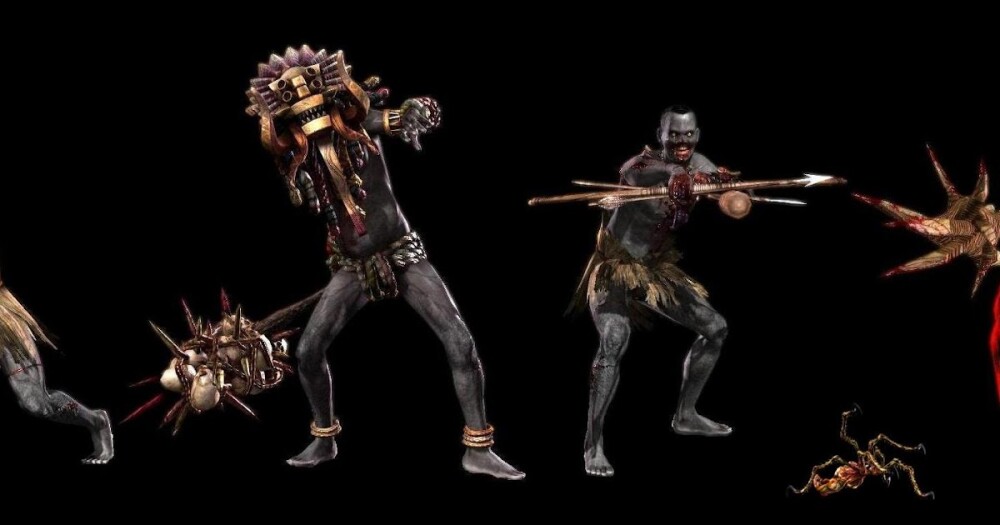 Many called it straight-up racism, but hey, you never know. In response, videogamer.com even questioned a "race relations expert" who claimed that the game's anti-colonialist themes and portrayal of Africans as victims exonerate the game of any racist bias. While it's possible that the developers were innocent in their rushed pursuit of a new setting, it's also true that the guy they questioned was actually not an expert in race relations and that Resident Evil 5's portrayal is at least pretty tone-deaf and making money off of a harsh portrayal of people who don't need any more dehumanizing by the media.
The monster stayed silent until 2016 when an email promoting Microsoft's Dead Rising 4 featured a subject line that, when either read in zombie speak or just looked at with healthy eyes, looked like the worst thing you could put on the subject line. 
Now, while your eyes might not see anything there, your brain certainly does. Luckily, the people at Microsoft were at least quick to apologize and promise to do better.
Then, during an actual zombie apocalypse (of the mind, at least) of 2021, various players trying out the beta for Back 4 Blood, the spiritual successor to the smash hit Left 4 Dead, caught the infected straight-up yelling a zombified version of the N-word.