Let's back up. Having some pet former Nazi scientists was all the rage in the '50s, but the Americans and Soviets had snapped up all the good ones. Peron showed up to the metaphorical adoption agency late, realized all the von Brauns were gone, and was left with a third-rate aircraft designer named Ronald Richter, who wildly misrepresented his credentials to persuade Peron to fund a fusion generator. Every real scientist in Argentina knew this was ludicrous (it's still well beyond our abilities today), but Peron was buoyed by the baffling belief that a former Nazi engineer must know what he was doing. After all, they famously won that war thanks to sound resource allocation and decision-making.
And so Peron spent a significant portion of Argentina's budget on building Richter a massive, heavily guarded complex of giant concrete megastructures on Heumel Island, conveniently located in the middle of a mountain lake in the Andes. Yes, while most mad scientists have to choose between a mountain lair or an island lair, Richter scammed his way into both. It's never a sign of good science when your lab looks like something James Bond should be jet-skiing away from.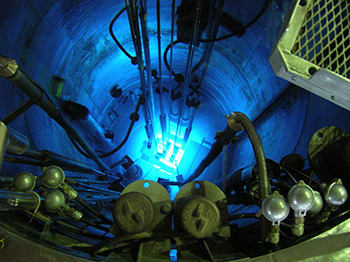 Pieckd/Wikimedia CommonsThere's no way this building didn't also contain a death ray and shark tank.
Richter's eventual bizarre claim to have achieved fusion was debunked immediately after Peron announced it, and in deeply humiliating circumstances for everyone involved. The Soviets actually woke up one of their own German scientists at 3 in the morning to assess Peron's claim, but when he heard Richter's name, he told them not to worry, because the guy was a fantasist. Further investigation revealed that he had never published any scientific papers, and his PhD thesis had been publicly disavowed by his university. Do you have any idea how badly you have to suck at science for the Nazis to think you're a quack?