Everyone loves a good artistic beef. So when, over this weekend, it was alleged that famous-everywhere-except-the-USA pop star Robbie Williams now spends his days vindictively blasting Black Sabbath and Pink Floyd at the home of Led Zeppelin guitarist Jimmy Page, the media couldn't resist the opportunity to write the exact same article over and over again.
Vulture
BBC News
The Times
There's one slight problem with this story: It's probably untrue.
These allegations weren't sourced directly from Page or Williams. They come from an email that was sent to the local government by someone ("Johnny") claiming to be a neighbor of the pair. We say "claiming" because despite "Johnny" being disturbed enough by Williams' apparent psychological warfare campaign to write an email to his representatives, he asked for a response via post ... and never put in his address.
We checked, and you don't even have to be a local resident to make the exact type of complaint that "Johnny" did. It's literally just a form on a website. Anyone can do it. Even you! (Please don't, though.)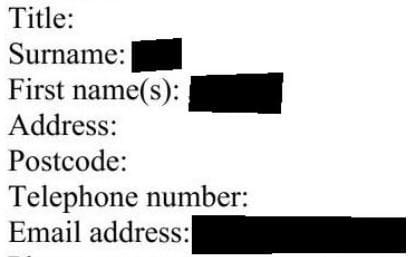 The Royal Borough of Kensington and ChelseaPictured: a solid basis for a news story, apparently.