But let's zoom and enhance that bottom-left section: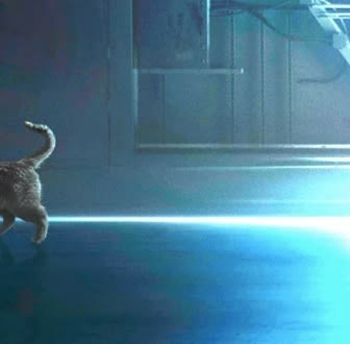 Marvel StudiosLook quick before it becomes a Funko Pop.
To lay readers that may look like a cat butt, but the comic book experts we keep in the garage inform us that it's actually a Flerken butt. A Flerken is a space cat that lays eggs and can do magic, because comic books are dumb. Carol Danvers, aka Captain Marvel, aka the star of this movie, owns one named Chewie under the assumption that it's a normal pet cat, only to discover otherwise as they go on adventures together.
So Chewie will presumably be in the movie, although this could mean anything from a quick cameo to the alien teleporting around and devouring creatures with its magical interdimensional maw. It will definitely mean countless Chewie toys flooding stores near you.