The second movie ... was about rock climbing or something. No one is truly sure. But then Mission: Impossible III gets conspicuously personal. The same year Cruise famously married Katie Holmes found Ethan Hunt also getting married.
Paramount PicturesAfter presumably desecrating all of the couch cushions in IMF headquarters.
Ethan's fiancee learns the truth about him by the end of the movie, but it still ends happily, as they get married and he whisks her back to IMF headquarters -- which feels like she's being recruited by some kind of secret society. Or a super cool religion, if you will.
Paramount PicturesDefinitely not a cult, or everyone wouldn't be smiling.
At this point it really starts to feel as though the IMF has become a metaphor for the Church of Scientology. In order to marry Ethan, Julia has to be indoctrinated into the IMF. Similarly, Holmes had to take Scientology courses before marrying Cruise. The fourth movie, which came out only a year before Holmes officially filed for divorce, reveals that Ethan and Julia aren't together anymore, because the IMF has come between them -- echoing rumors that Holmes left with their daughter because of Scientology. This is still nicer than the original plan to simply have Julia die offscreen between movies.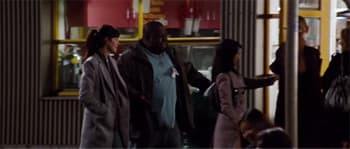 Paramount Pictures
Paramount Pictures"OK, you guys are right. It would be illegal to kill her."
"... Are we still talking about Julia?"