There are so many positive things to say about Pixar's Coco. We don't get many Hispanic good times in animation, and the team behind the movie has tried its very best to see Mexican culture portrayed as accurately as possible in a movie that also has magical skeletons. But despite being so colorful, warm, and hopeful, Coco is also one of the most terrifying, nihilistic, and soul-crushing animated movies to have ever been slapped with a PG rating. We're speaking, of course, of its depiction of the afterlife.
Set during Dia de los Muertos, a day of remembrance when the dead can return to be with their loved ones, Coco follows the story of Miguel, a boy who loves music but whose family has banned it like they're living in a Mexican Footloose -- or Suelto de los Pies, if you will. In secret, Miguel learns to play the guitar from watching the movies of the late great balladeer Ernesto De la Cruz, a man he believes to have been his great-great-grandfather who abandoned the family to pursue his love of song. 109-minute story short, Miguel steals a guitar that belonged to De la Cruz and ends up cursed and stuck in the Land of the Dead, a place where the dead live out their afterlives and outdoor party lighting is apparently always on sale.
PixarThe great thing about the afterlife is that no one has to worry about electrical hazards.
But for all its vibrancy and charm, there is a sinister implication to Coco's afterlife. As Miguel learns, the reason honoring the dead is such an important tradition is that it's the only thing keeping the spirits of the deceased in the afterlife. As long as someone alive still cares enough to remember them, the dead get to keep "living" in a society not so different from the one they left behind. Once they are forgotten in the living world, they just disappear. Where do they go? What becomes of them? Nobody knows. But what are the odds that there's an after-afterlife?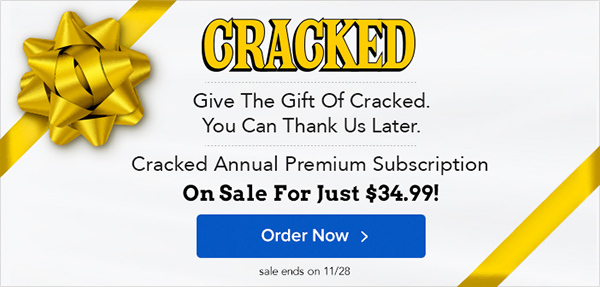 But there's another way of being remembered besides having a loving and dutiful family, one that's a lot more effective: being shit-hot famous. Coco doesn't shy away from showing us the effects of this fame-based caste system, either. In one scene, we see over half a dozen famed Mexican icons:
Pixar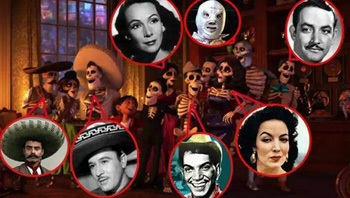 via El Ruinaversal