In a very bloody behind the scenes video, Clarke revealed that she was convinced by the props department that her fake heart dinner was going to taste like a big gummy bear. That makes it sound awesome, except that it actually tasted like bleach. The arteries, meanwhile, were some type of large, uncooked pasta. By the time the scene was in the can, Clarke had eaten "like 25 of the things." And while Daenerys managed to keep down her toilet-horse heart, Clarke admits that she did the very un-khaleesi-like thing of heaving into a bucket between takes.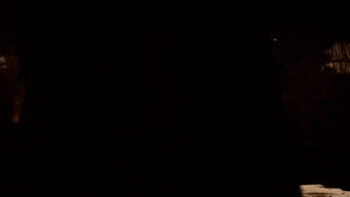 HBOPictured: Not acting
The heart also needed to stay "fresh"-looking, so the production crew periodically added more fake sugary blood, which was extremely sticky. So sticky, in fact, that Clark got stuck to everything, including herself. At one point during filming, she left the set for a while and didn't come back. That's because she had blood-glued herself to a toilet. Eventually, she managed to remove enough of the stickiness and the blood to return from the bathroom -- an experience we're sure every lover of Khal Drogo has had to endure.