Also weird in retrospect: In this draft, when Marty looks Doc up in the past, he isn't toying around with an assortment of crazy inventions ...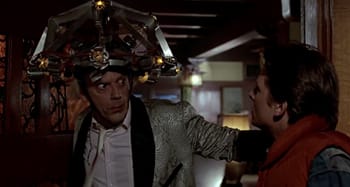 Universal Pictures
"This isn't a sex thing."
... but having a swingin' party, and opens the door "flanked by TWO LOVELY GIRLS."
Universal Pictures
Marty ogles their breasts, only to realize it's his aunt and grandmother.