Best case scenario, you have a neutered Scoob breathing through a hose connected to the Mystery Machine's exhaust pipe. Worst, you have a canine Varys (with way more hair and a way lower vocabulary) silently plotting to strangle his "friends" one by one with Fred's ascot.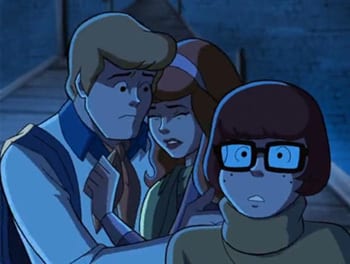 Hanna-Barbera Productions
Although, this would explain why people started disappearing in the later seasons.
With either option, the only reasonable survival method would be to keep him too sedated to be danger- YOINKS. It all makes sense now.
Hanna-Barbera Productions
Submarine sandwiches are to Scooby-Doo, as Maseratis are to shitty middle-aged dads.