"Why do I have to keep working while you get to nap, you selfish bastard?"
The curse, otherwise known as congenital central hypoventilation syndrome, is essentially a form of sleep apnea on steroids (if you take your steroids with just an unsightly amount of booze).
Because there is no cure, the only way to survive a night with Ondine's Curse is to stuff a breathing tube up a hole carved into your throat and hope for the best. No one is entirely sure how or why the disease starts. Although the name would logically point to defiling some kind of sacred temple, most cases are congenital, meaning that patients are born with it. However, there have been many instances where adults have developed the disease out of nowhere or after an accident or infection. Some evidence even suggests that chronic alcoholism may be a potential cause, while other research says that the condition can also be triggered by sleeping pills.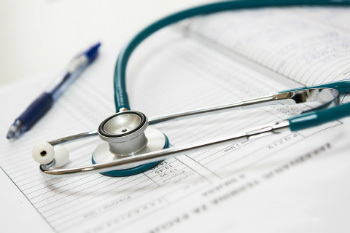 DarkoStojanovic/Pixabay
"Cause of death: irony."
Either way, the probability that you ever develop the disease is low, a comfort which is only somewhat diminished by the fact that you could suddenly, for no reason at all, fall asleep for a nap and leave your confused brain at the helm of your lungs shrieking, "HOW DO YOU WORK THESE THINGS?"