So why the huge disparity, despite the fact that men are 16 percent more likely to get cancer than women, and 40 percent more likely to die from it? Well, it's a lot easier to get behind a campaign involving a depressing disease if attractive young women are involved. Then there's the fact that men are conditioned to "tough it out." Men often fail to go to the doctor after spotting early symptoms, because what are they, some kind of pussy? So no one wants to talk about it, which is why we don't see a lot of blue ribbons or fun runs to raise money for prostate cancer research, even though it sports as many victims as the almighty Pink.
Perhaps what prostate and testicular cancer needs is a cute little mascot or slogan, like a cartoon penis saying "Don't suck it up -- see your doctor!" Or something like that. We're just spitballing here.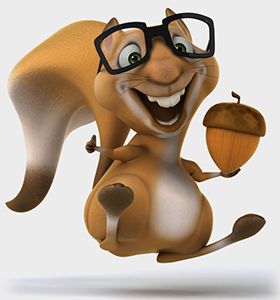 julos/iStock
"Bury your nuts, don't let them bury you! Contact a urologist today!"