But, Science Says:
Here's the problem: The pack Mech studied was captive, and the wolves were complete strangers. That's like basing your entire understanding of human social dynamics on an episode of Big Brother.
CBS
"No alphas, no betas, and only valuable to society when eaten by wolves."
When forced to live with complete strangers, wolves will unsurprisingly form hierarchies to establish some sort of pecking order -- but, that's simply not how it works in the wild. Mech, realizing his mistake, has spent years trying to quash the myth and begging the publisher to stop reprinting his book that originally made it famous. More recent research reveals that wild wolf packs are basic family units, and the "alpha" is just a wolf who found a lonely lady wolf to bone. Then, they had some pups that will, one day, go off to do the same.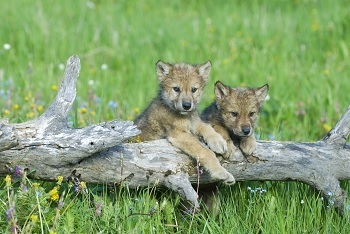 JohnPitcher/iStock/Getty Images
"I am an assmaster, like my father before me."