Suave, dependable robots may have the edge when it comes to first impressions, but when things start to get a little more serious, you quickly regain your advantage. For example, when it's time to meet the parents. Sure, your mom's a little nuts with the owl collectibles and your dad might make her listen to his favorite Winger track on repeat -- but his dad is an optical sensor and his mom works inside a coffeemaker. Not much of a Thanksgiving at that house.
Charles Brutlag/iStock/Getty Images
"She's a barista? How dare you insult your mother by bringing her into our home!"
You've also got a leg up when it's time to meet her family. You're a funny, affable sort of guy. You can bond with dad over his newly discovered affinity for microbrews or crack her sister up with your Carrot Top impression. Hell -- you can do impressions. All he's got in his arsenal is an imitation of a top-of-the-line toaster.
Basically, when you get right down to it, you've got style, wit, and charm. He has an operating system. Remember: It's called personality for a reason. You've got one. He doesn't.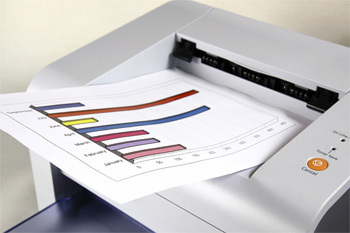 arfo/iStock/Getty Images
"So I told the printer, '000110001110000!' ... Guess you had to be there."