For instance, in Kansas, police noticed some suspicious plants in the backyard of a former mayor, decided it must be pot, and got a warrant to raid that shit. Keep in mind, to get said warrant they had to photograph the suspicious plants, show them to a prosecutor, who got a search warrant from a judge -- everyone agreed the plants had to be cannabis. The cops showed up to raid the home of the senior citizens and found the plants to be ... sunflowers. But hey, you can't blame the cops in Kansas for not recognizing their official state flower. It's not like they have it at the top of their state flag or anything ...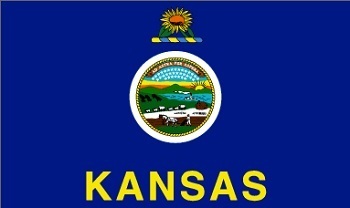 State of Kansas
Turns out Dorothy didn't have to go far to find people who needed a brain.
Not that this is some kind of hilarious isolated incident -- U.K. police ended up getting frisky with a 79-year-old woman after spotting tomato plants in her window and tearing apart her home of 53 years, on suspicion of it being a secret cannabis factory. Look, these are the risks we just have to take -- imagine if police did nothing and our grandmothers were just allowed to grow weed unchecked. The destructive effects on society would be unfathomable, in the sense that we're really having trouble fathoming any.
Scottish Provincial Press
She is the one who knocks.