Oh, and the gun was fake, too. According to Christensen, the idea behind his stunt was to get the kids pumped up for a big game they had the same day by making them ask themselves, "What would it take to make the ultimate sacrifice for the team?" Instead, the question that quite understandably popped into their heads was, "How do I get my ass out of here as fast as possible?" The players ran for cover and called the cops before Christensen could tell them they'd been Punk'd, causing a media shitstorm that ended in the coach's resignation. In his defense, Christensen said he'd tried the same stunt on his wife before and she "wasn't affected at all," because she was used to his practical jokes (Yes, dude. That's why she didn't care).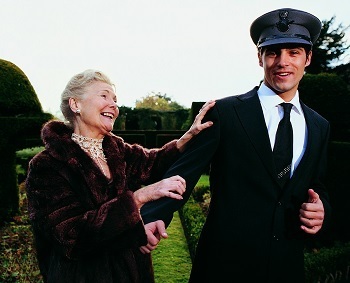 Digital Vision./Photodisc/Getty Images
"A prank? How ... awkward ... anyway, this is Chad, and these are my divorce papers."
Parents and students said they were shocked by the coach's poor judgment, but there were a few warning signs they missed -- like the time he had his players dismember a dummy dressed like a member of the other team, or his tendency to show students images of World War I and Vietnam, because "Preparing for a football game is about the closest we get in our society to the military."
Associated Press
"What about the actual military?"
"OK, the second-closest thing."