In April 2010, Kosuke, a war correspondent, was working in the Taliban-controlled Afghanistan city of Kunduz when he was nabbed by the insurgent group Hezbi Islami. He says he was fed and treated well by the kidnappers, except for the part where they threatened to kill him if the Japanese government didn't send them large amounts of money (nothing puts a damper on the festivities like death threats). After five months of this, he was getting desperate. Then salvation came. In a Nokia box.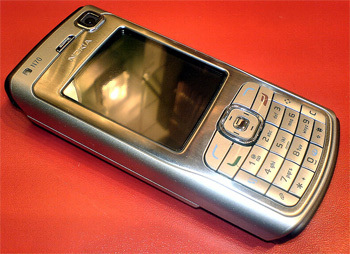 PÃ¥l Berge
At first he feared they'd use it to beat him into submission.
One of the kidnappers got a new Nokia N70 phone and didn't know how to set it up, but he assumed that Kosuke, a Japanese guy, might. Is it still racist if it's true? What about if it saves somebody's life?
Kosuke talked to the soldier about this wonderful thing called Internet, which the soldier had never seen before. On the promise of free Al Jazeera broadcasts and all the infidel porn they could download, the abductors even allowed the reporter to call customer service and set up a web connection. The kidnappers also let him load Twitter, but rather than setting up accounts for them (@caliphatersgonnaphate was taken anyway), Kosuke accessed his own account and let the world know he was still alive. Seven minutes later, he also tweeted his location and the name of his kidnapper.
twitter.com/shamilsh
He'd have attached a selfie, but he wasn't that desperate for attention.